The Northern Ireland Italian Motor Club held their annual All Ireland Italian Show at the Lagan Valley Island, Lisburn, Northern Ireland. The show encompasses the full spectrum of car brands to come out of Italy including Alfa Romeo, Fiat, Abarth, Ferrari, Lamborghini and Maserati.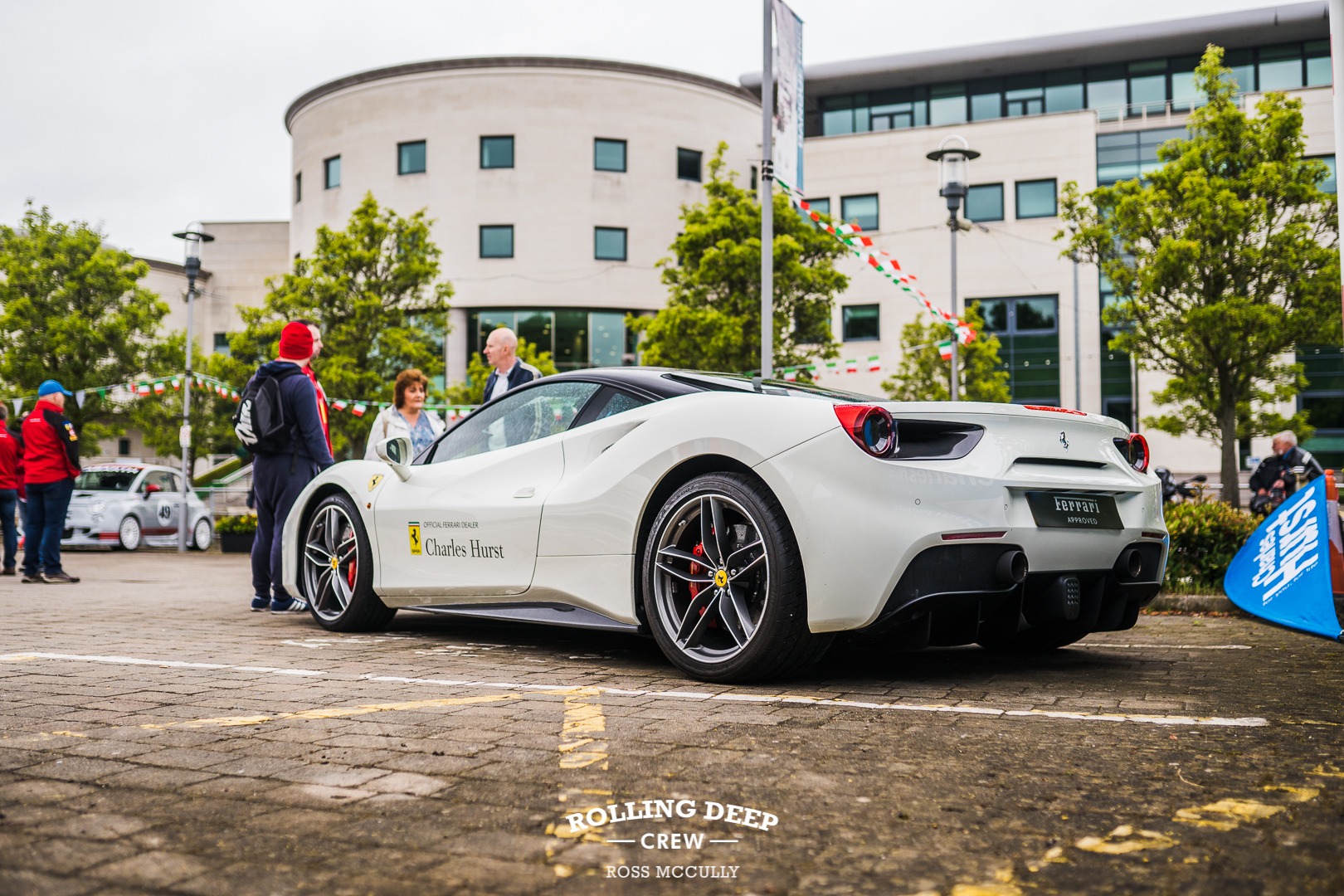 Abarth Assetto Corse Cinquone
This year there were a few stand out cars including TMC Motorsports Abarth Assetto Corse Cinquone which is one of 49 only ever to be produced for the 2010 Abarth race series. Most of the 49 cars had been written off during the race series making this one of the few remaining.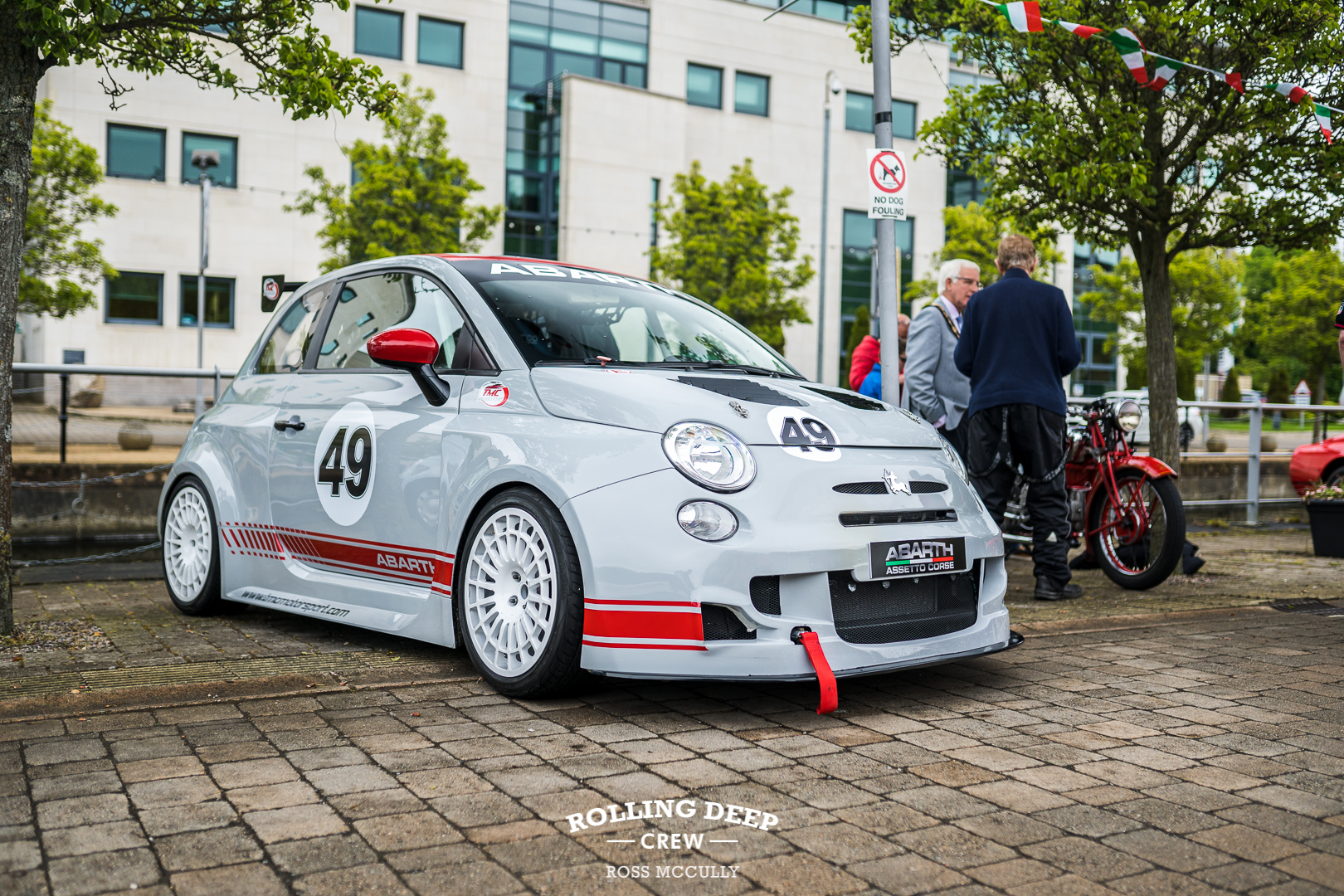 For the keen eyed people who know about or have seen an Abarth Assetto Corse track car before will notice it is wider and that's because this specific example was converted to the Cinquone wide body by Romeo Ferrari making it even more exclusive. The engine in the vehicle is the factory installed 1.4 turbo producing 190bhp.
The car contains the full roll cage and racing drivers seat as it was when it left the factory. This example has done just over 6000kms in its lifetime so far.
Ferrari 308 GTS
Another notable car was a 1980 Ferrari 308 GTS. The 308 was produced between 1975-1985 with the GTS being produced between 1977-1980.
If you've been knocking around a while you may recognise the car from a television series called Magnum, P.I. in which a new 308 was used for each season from 1980 to 1988, with most being auctioned off after filming and all with the license plate ROBIN 1.
Fiat 500F
The Fiat 500 is an iconic car in the Italian motor world with heritage going back as far as 1957 with the Nuova 500. This car which was at the show is a Fiat 500F which was produced between 1965 to 1973 with this example being produced in 1972.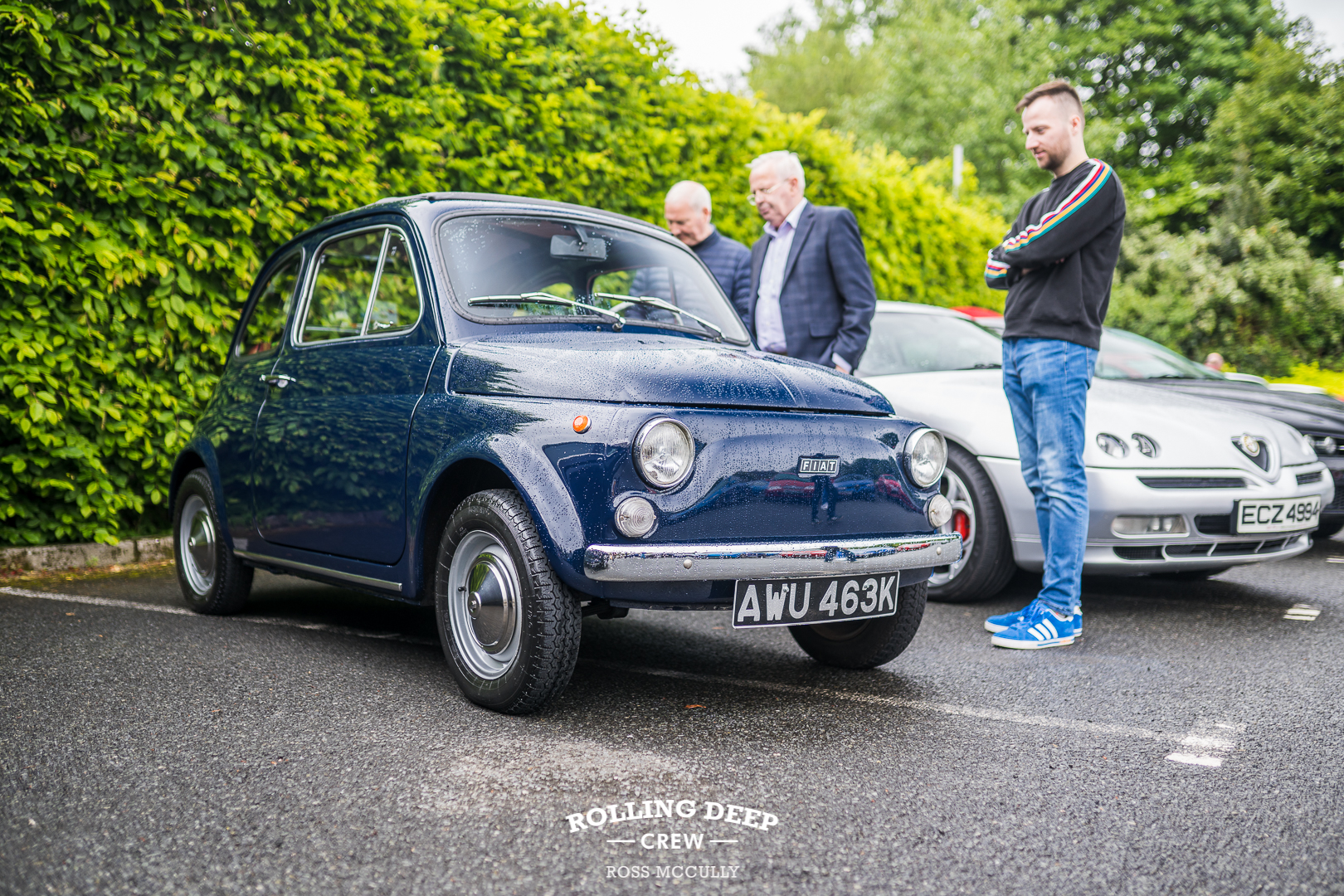 Donnelly Group & Charles Hurst Specialist Cars
Finally, we have the display put on by Donnelly Group and Charles Hurst Specialist Cars with Ferrari's, Maserati's, Abarth's and Alfa's.
The Gallery