This year saw a celebration of 60 years of the Mini which meant it was a big year for Minis in the City, an annual event held in Wallace Park, Lisburn, Northern Ireland.
Mini Ha-Ha
If you thought Mini's were small, think again with this one of three produced Mini known as the Mini Ha-Ha.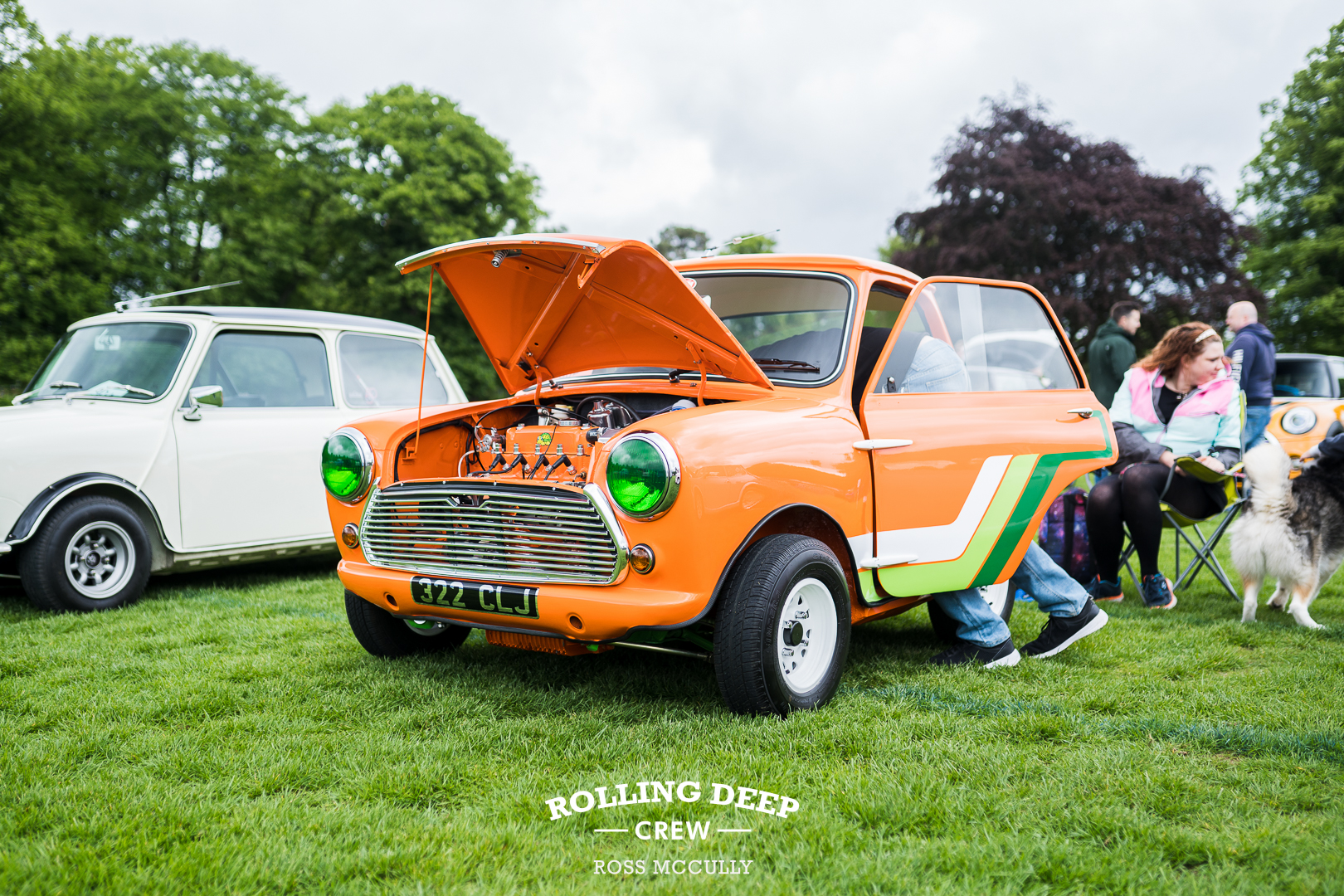 The car was originally a Mini that was cut into 3 pieces and shortened by 2′ 7″. It was engineered by a guy named Andy Saunders who is known for his wacky ideas with cars with this being one of his first cars to appear on television in England, when it was filmed for Top Gear.
The car runs on a 1300cc engine and when put in reverse it can wheelie.
The original Mini Ha-Ha was sold to a car museum in Portrush, Northern Ireland back in the 80's, where it was used as a publicity vehicle.
The car itself was so popular 3 were built in total with the original residing in Northern Ireland, second in Scotland and the third in California.
The Pink Panther Mini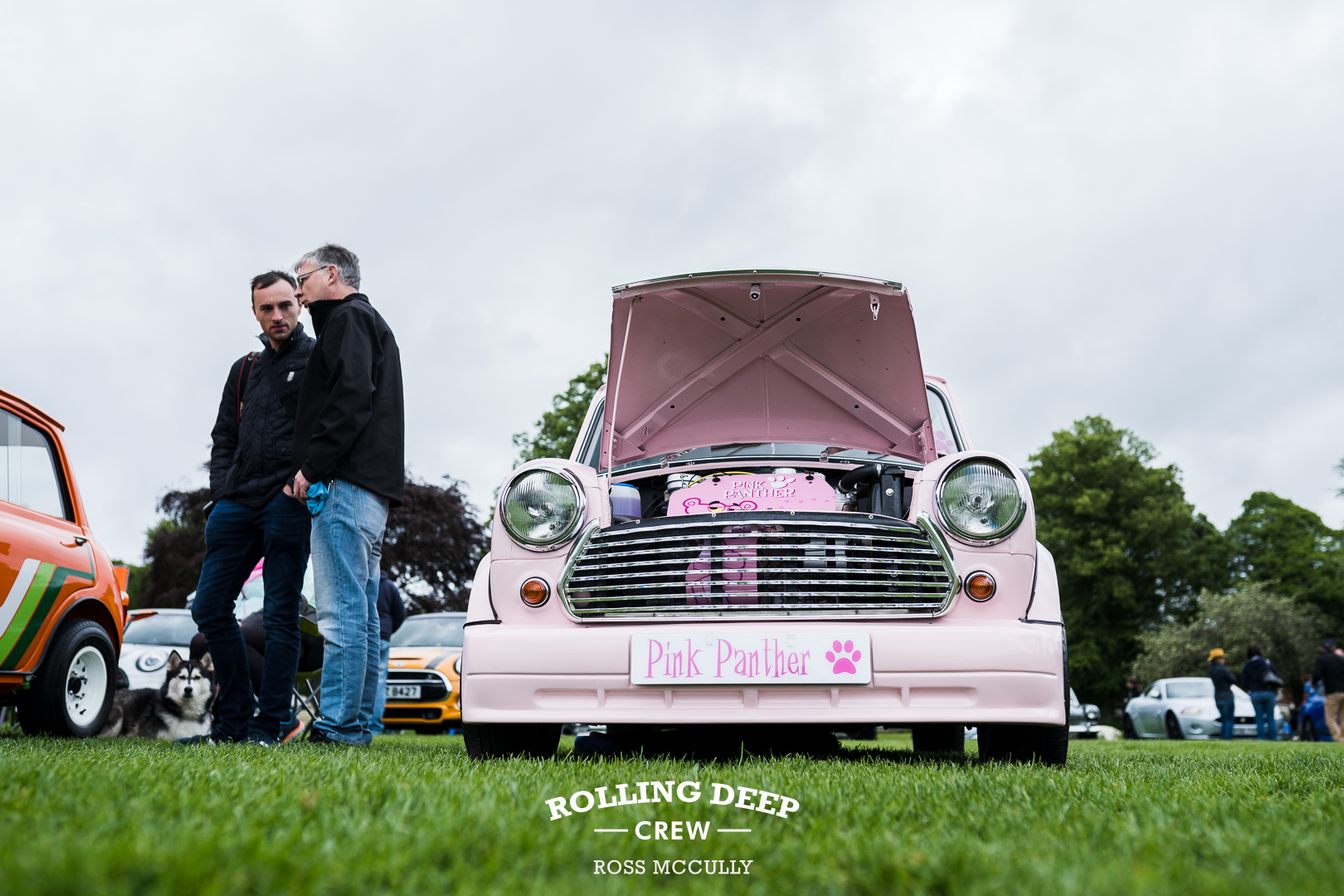 Another eye catching Mini that was on show you can see pictured above in which it's clear to see the owner is a fan of the Pink Panther, just a little bit I think.
MINI JOHN COOPER WORKS GP
In 2006 before the final run of the first generation cars, Mini manufactured 2000 Mini GP models. This model continued with a new GP being released in 2013 with a proper mechanical diff allowing a supercharged 212bhp stripped-out Mini to hit the road making it somewhat of a hot hatch.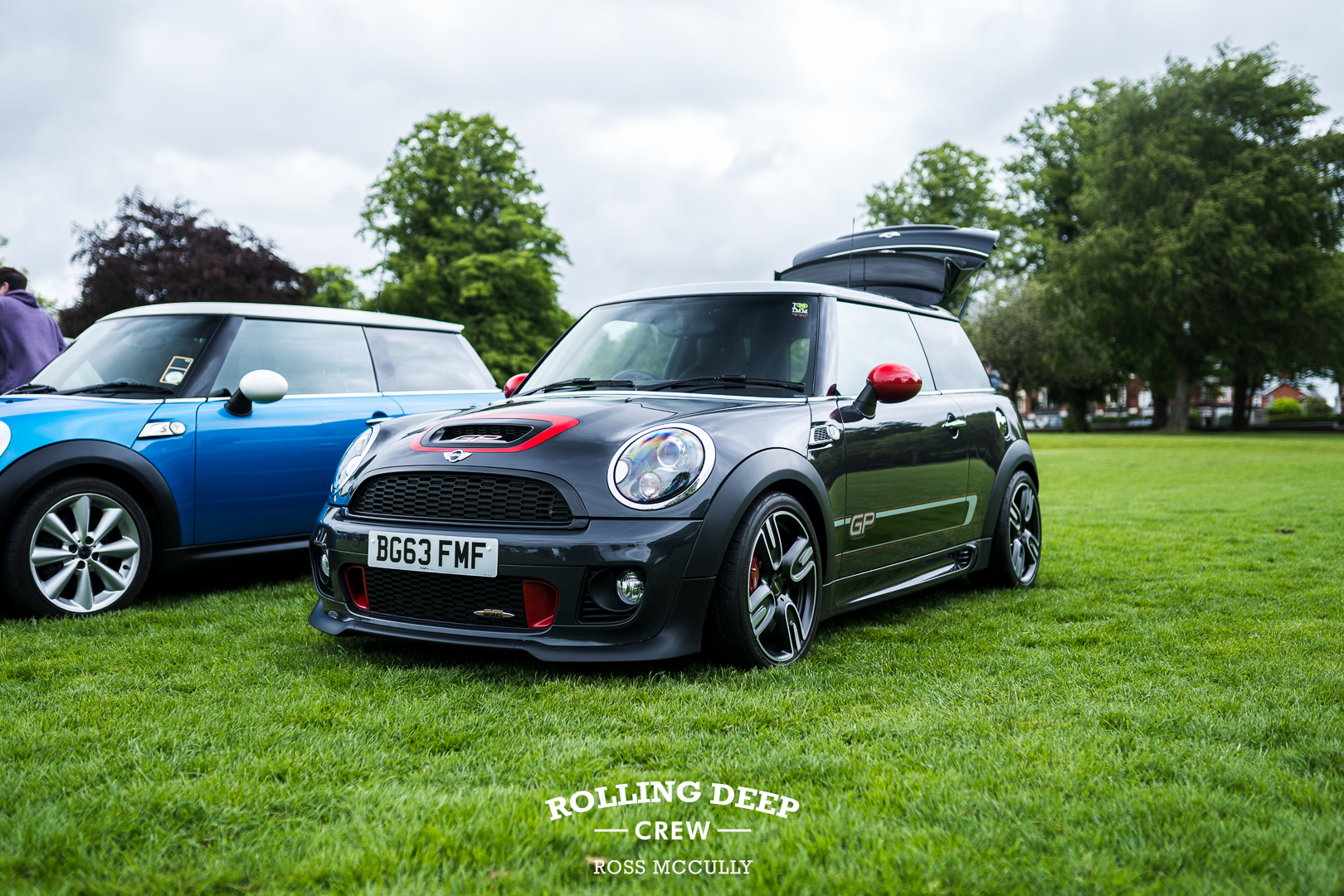 459 examples hit the roads of the UK and after 7 years the examples remaining on the roads have settled with a solid value. This particular example is car 1717 of the total 2000 produced worldwide.
THE GALLERY