For the fourth year running the Japanese Car Culture show returned with an even higher benchmark for the quality of cars presented at the show with it running its second show at the Eikon Exhibition Centre just outside Lisburn, Northern Ireland.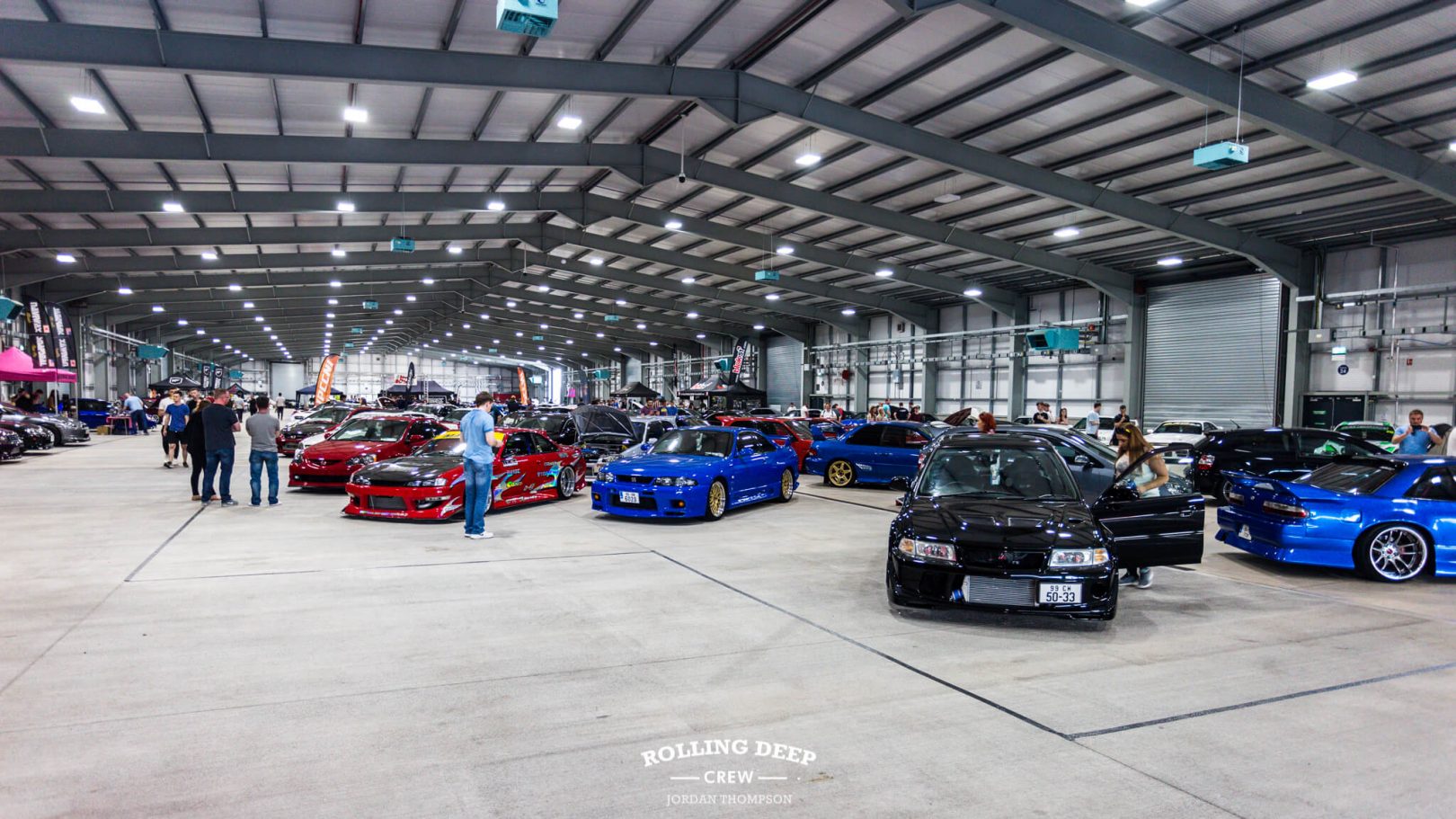 This year the standard of cars was even greater with a wider selection of manufactures and models.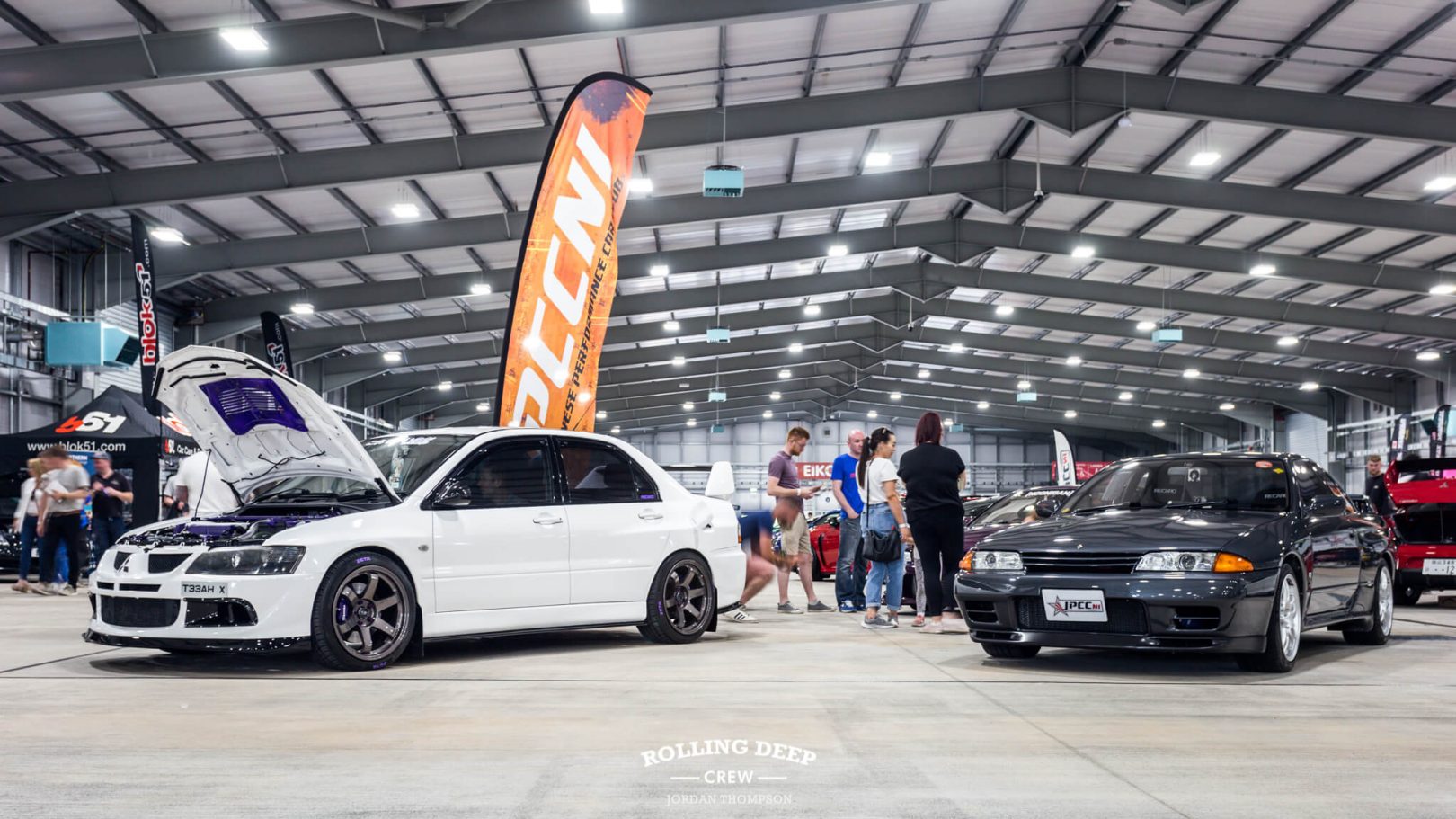 PANDEM R32
One of the stand out cars for us was a red Nissan R32 with a Pandem wide body kit.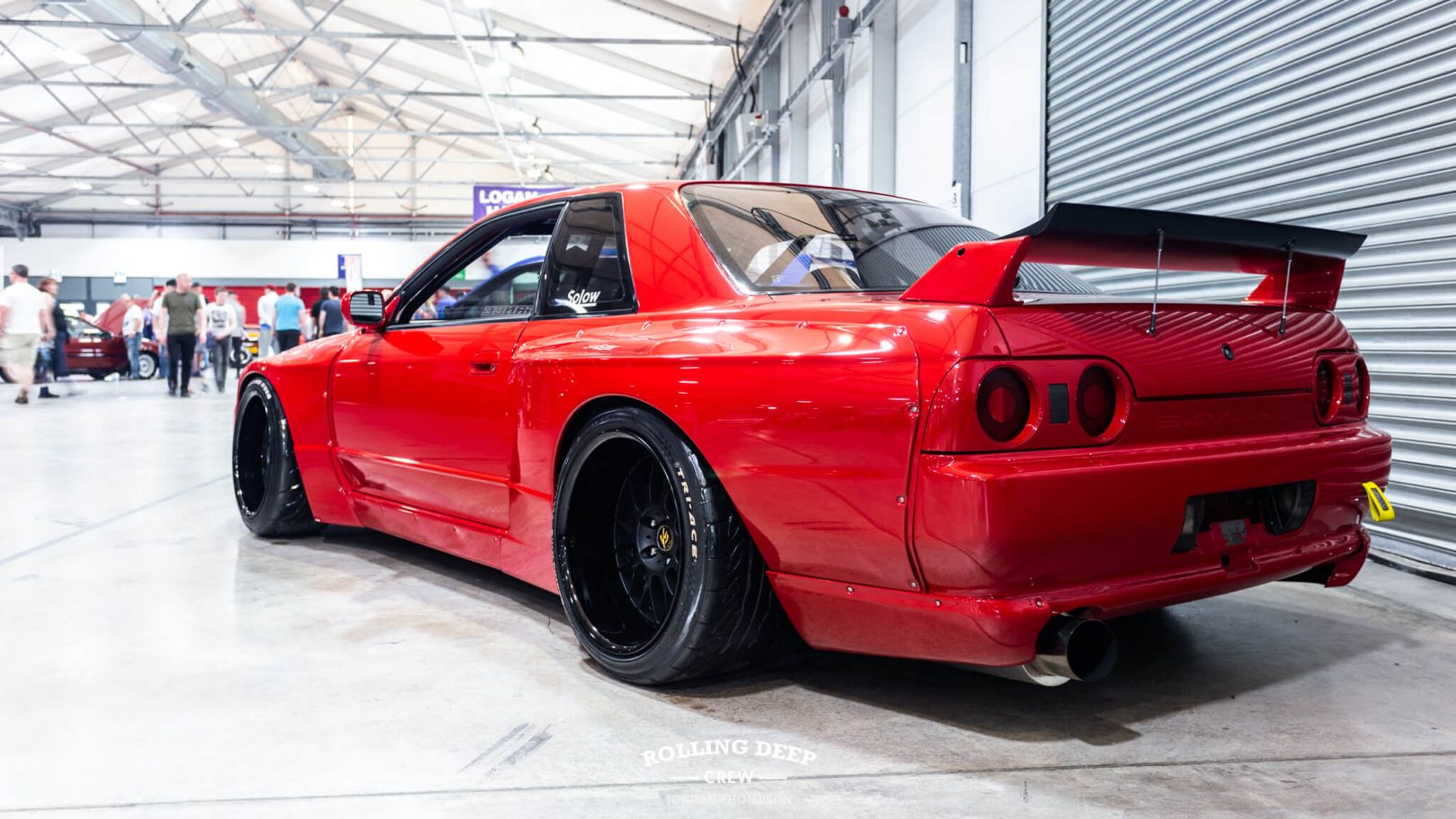 KEY FACTOR: VARIETY
Variety in cars is what makes a show different from another and it was no different at JCC with classic Celica's on show right up to the latest generation of GTR with an R35.
STi Type R V6
A Subaru which stood out was the Impreza STi Type R V6 Limited with only 1000 examples being produced worldwide making it rare to see on display at a show.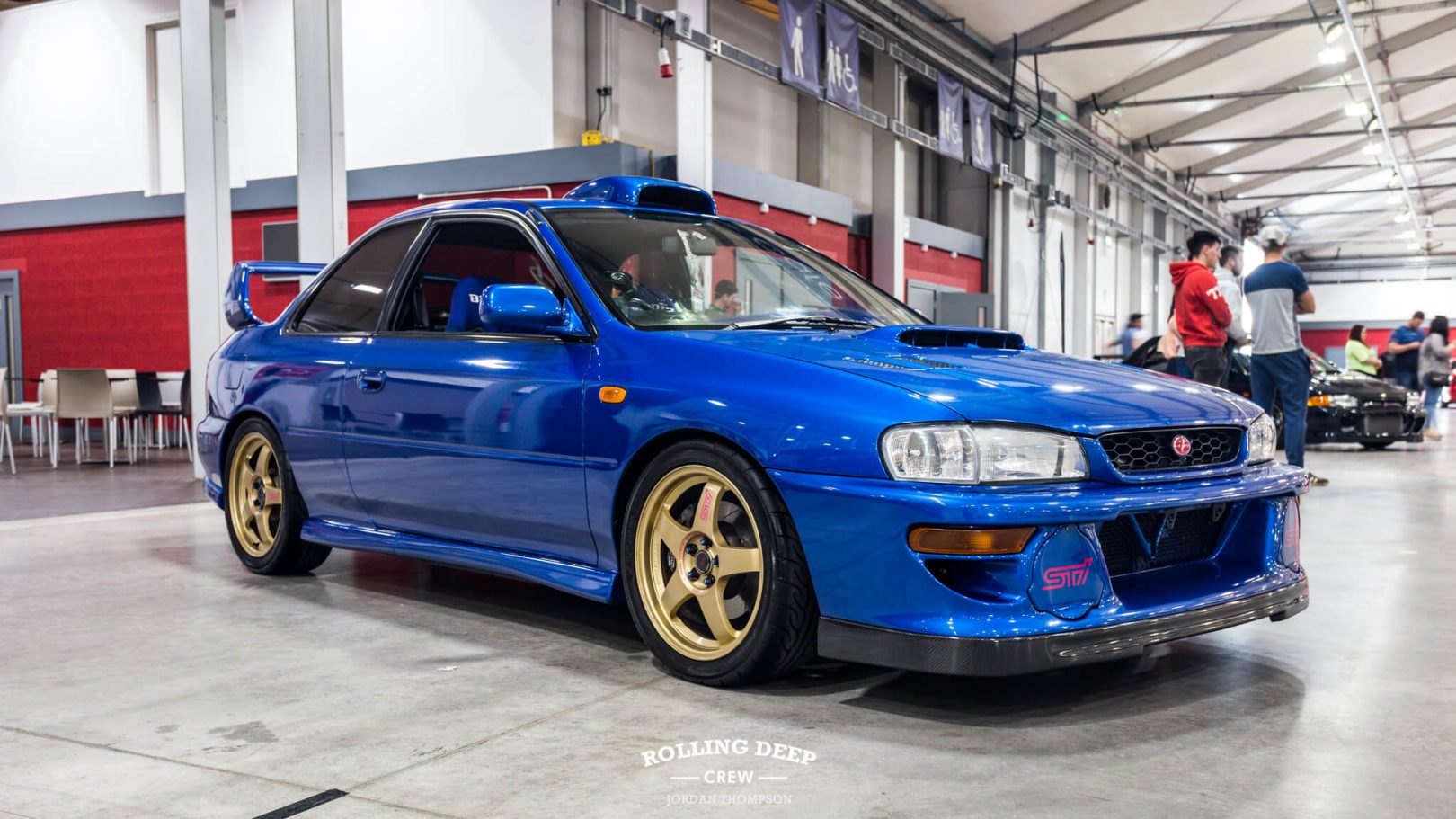 Produced from November 1999 to August 2000 you were lucky to get one from factory. The price upon release was 3,039,000 JPY (£22,620) which is around £38,000 in today's money.
MERLIN PURPLE R34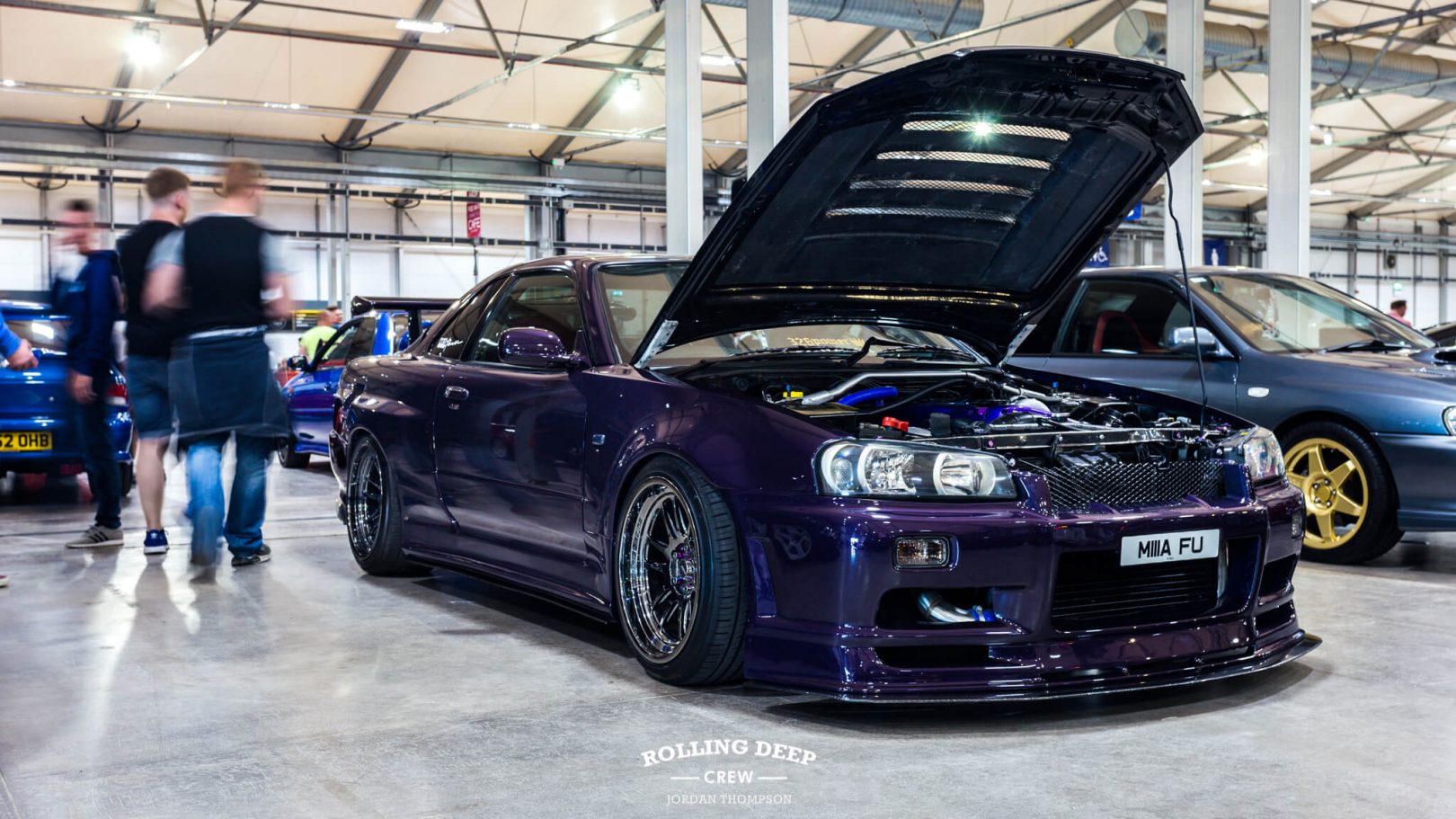 TWINCAM LAND
As it is expected with a Jap show in Ireland, there's going to be a selection of Twincam's to look over.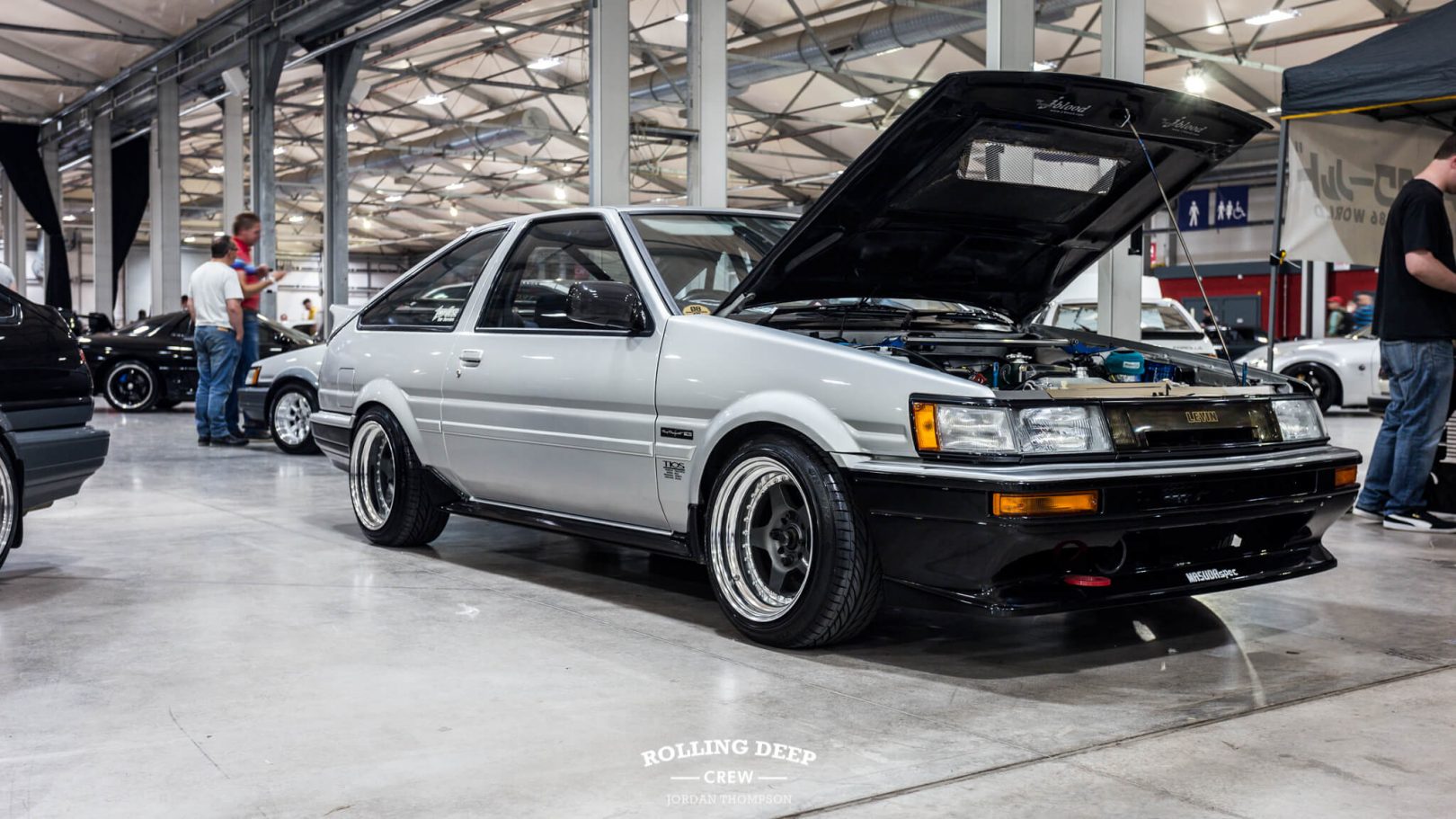 THE ALLEN BROTHERS
Some may be familiar with these two Japanese cars from sitting at JCC together owned by the Allen brothers.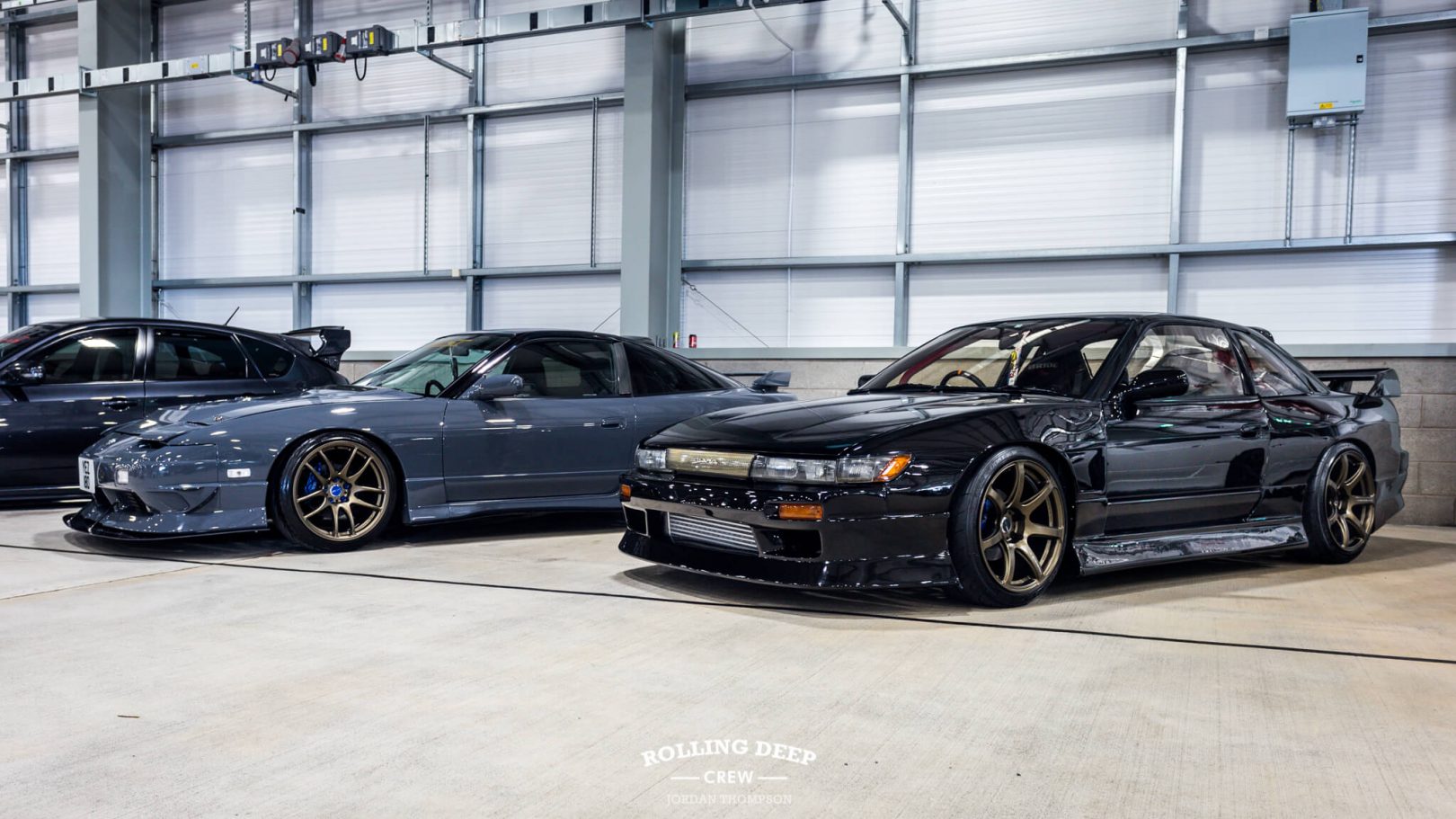 Charles's 180sx Kouki X type is a well spec'd car winning top 3 Nissan's at the show and it's not hard to tell why.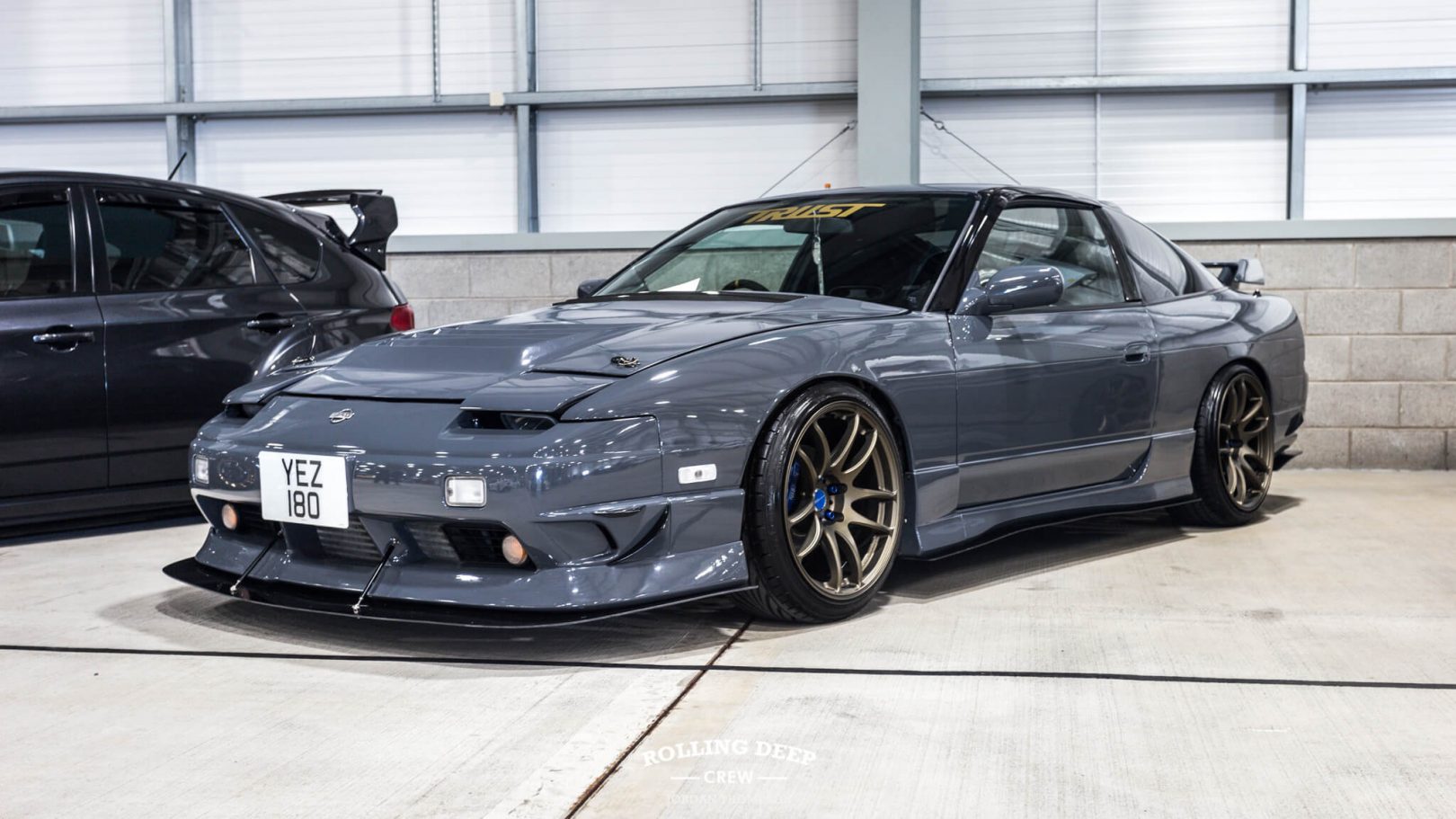 The car was imported in 2017 from Kobe, Japan where it was used as a track/drift car in its previous life and one of the last S13's produced in the factory. When the car was imported it was tuned by Richard Bradley to 392HP.
Painted Nardo Grey in Japan it's clear to see it's a unique colour to be found on a 180sx as it's originally an Audi based colour. It sits on D-max super street drift coilovers with Work Kiwamis. It also has a D-max bonnet, roof spoiler, OEM Kouki kit to complete the outside look of the car.
Under the car it has a Kakimoto Hyper Full Mega N1 exhaust with a 6boost exhaust manifold. Under the bonnet a Precision 5128 turbo, K20 coilpacks and a Turbosmart external wastegate.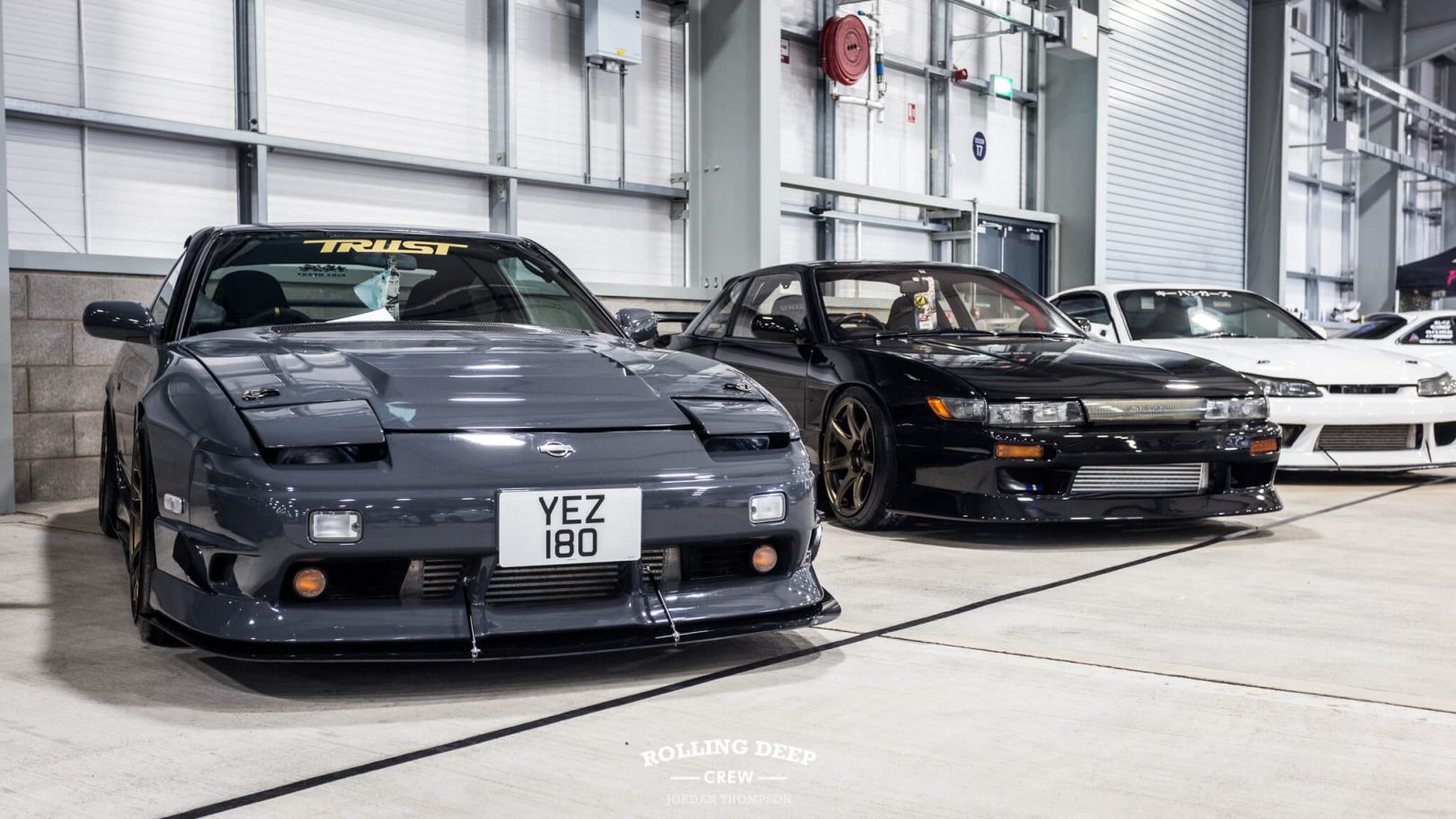 Mark's PS13 is another clear winner of being a clean example of a Nissan. The 1991 runs a full Blitz hot side with a 450R Turbo and a Blitz boost controller. Mark's car also has a K20 coilpack upgrade.
The outside of the car has a BN Sports body kit, sitting on Work T7R's with semi slick tires. The exhaust on the back is a 5zigen boarder 3″.
On the inside it has Bride buckets with Takata harnesses, DEFI gauges and a Nardi wheel.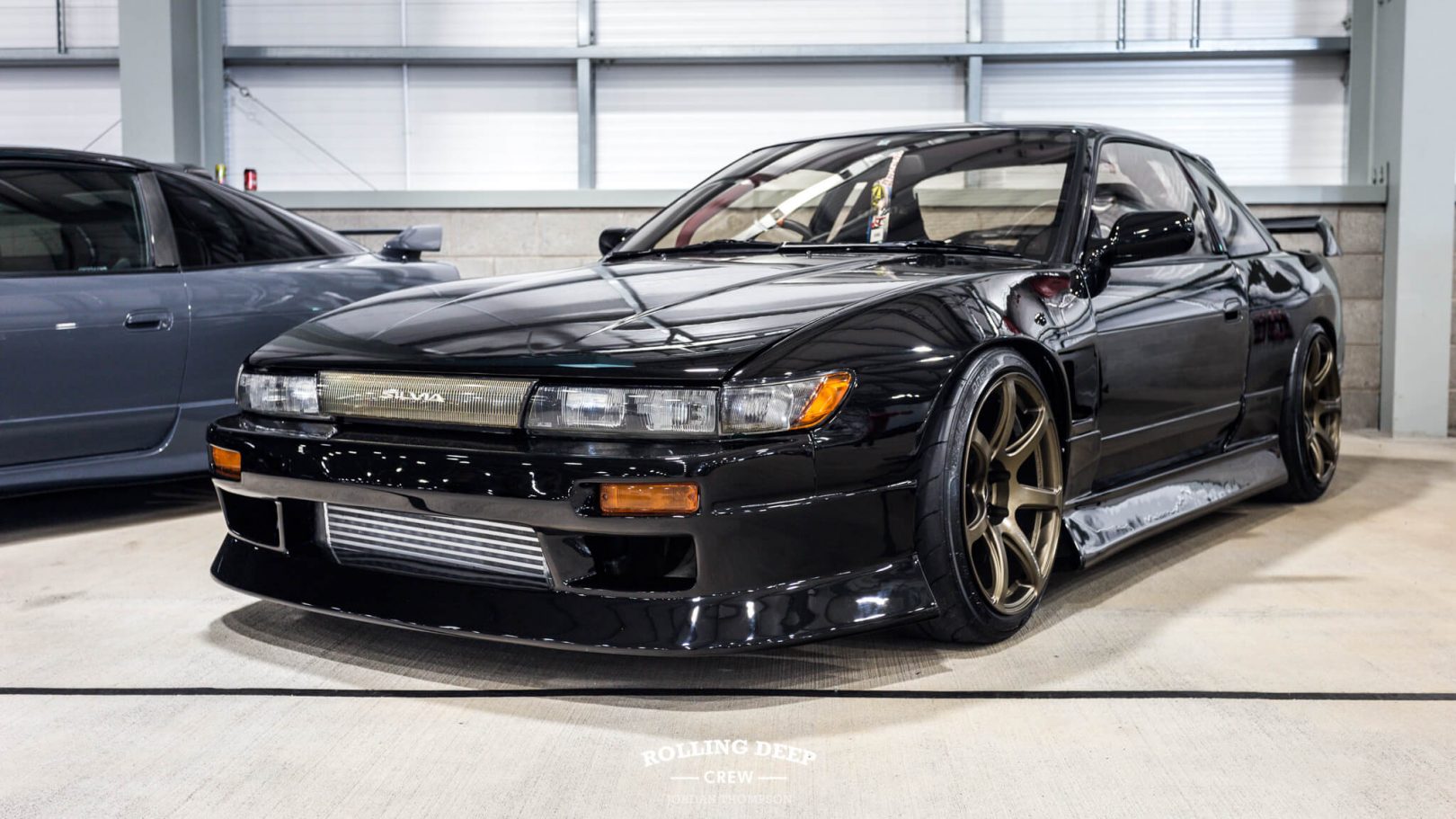 DRIFT GAMES NATIONALS – ROUND 3
This year presented something different to keep the show-goers busy during the day with Round 3 of the Drift Games Nationals taking place on site.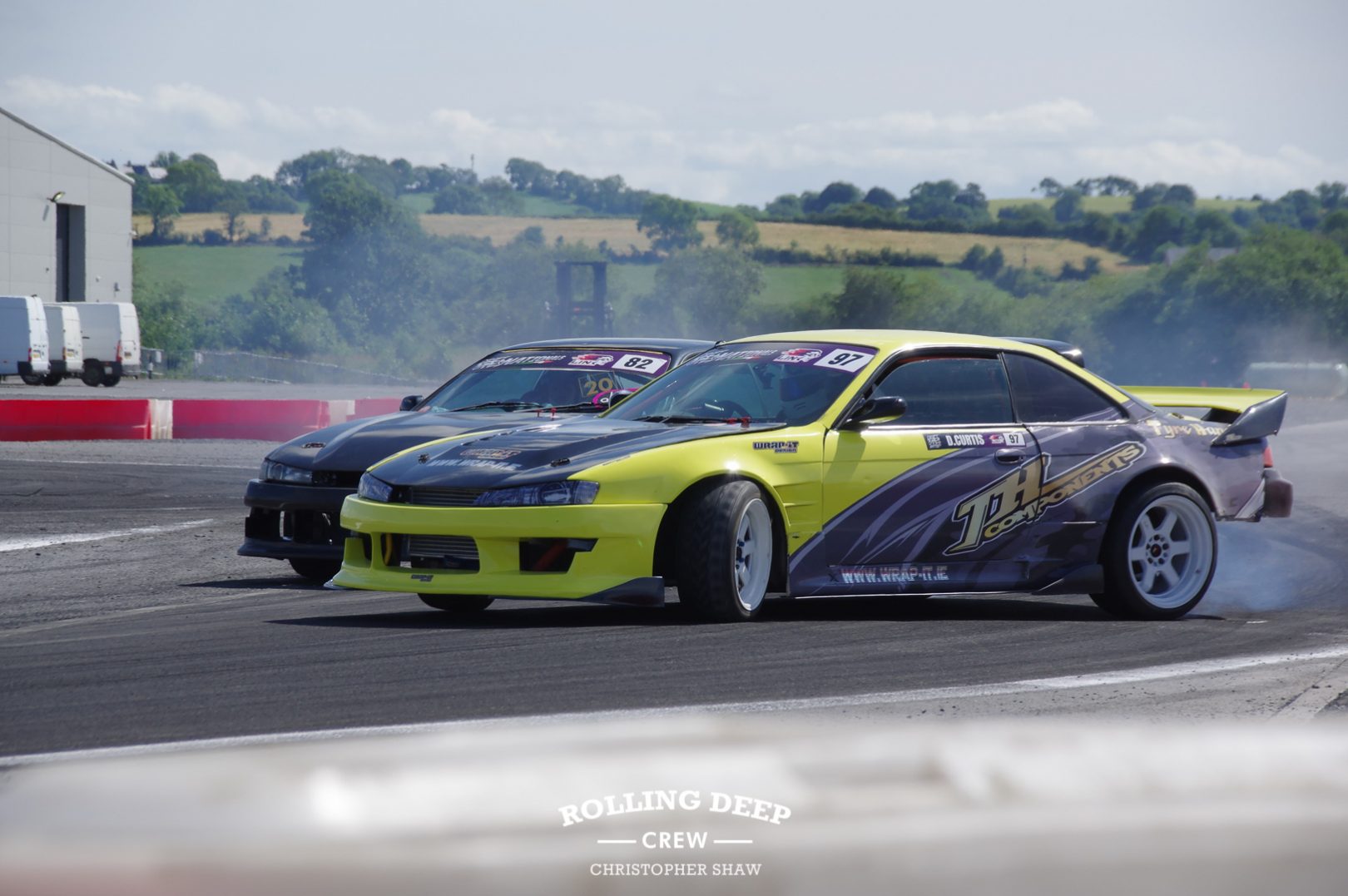 The intricate track isn't something the drivers are familiar with drifting at Punchestown Racecourse but it was a test for their skills and ability behind the wheel putting them to the test.
The technical and tight layout gave Harry Kerr and Cathal McLoughlin something to fight about in what was described as 'one of the closest finales in Irish history'.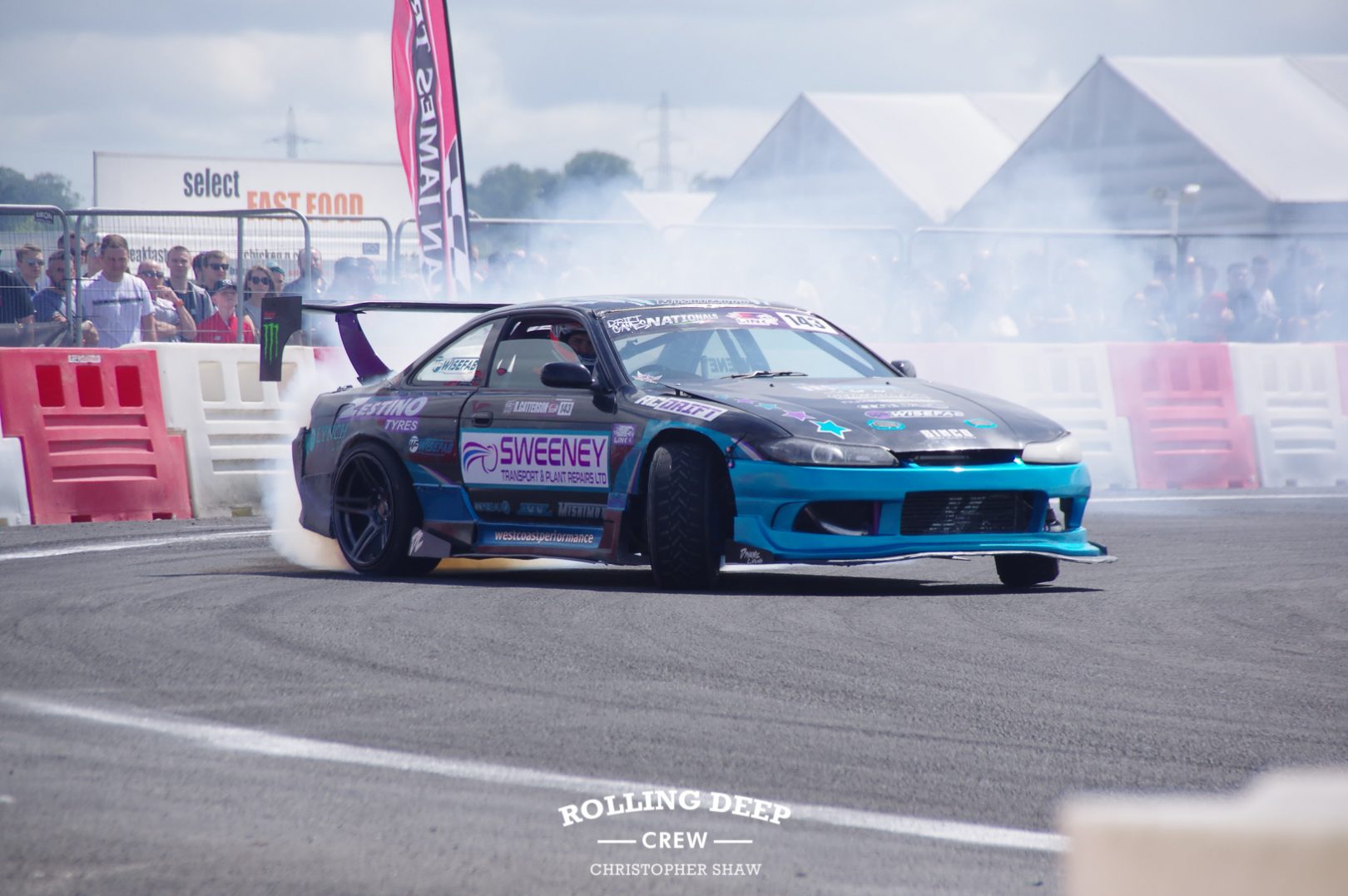 After some of the most insane battles DGN has seen to date, Cathal McLoughlin came out on top winning top podium position for the day followed by the young and talented Harry Kerr with third position going to Mark Brady getting his first DGN podium position.
Drift Games returns for it's 4th and final round of the season for the Nationals at Punchestown Racecourse alongside the Irish Motor Festival on the 24th August.
Words: Ross McCully
Photos: Jordan Thompson & Christopher Shaw
Location: Lisburn, Northern Ireland
THE GALLERY