Ferrari cars & coffee v4
For those of you who are from Northern Ireland, something you may or may not know is that there is a Ferrari dealership in Belfast. This for some people might be hard to imagine that a brand such as Ferrari would have a dealership in Northern Ireland. You may think that not many wealthy people live here or not many could afford it or there aren't many supercars in Northern Ireland, that is where people are wrong.
If you're out of the car world loop or more specifically the supercar loop you may not be aware that there are a considerable amount of supercars gracing the roads of Northern Ireland from a replica Lamborghini Countach to Noble M600's to Porsche 918's and even Ferrari LaFerrari's.
For us this was our first time at a Cars & Coffee event at Ferrari and believe it may have been their first but they have had events in the past as well. The event allowed for like minded people and petrol heads to gather around some rare cars you'll probably not see very often on the island.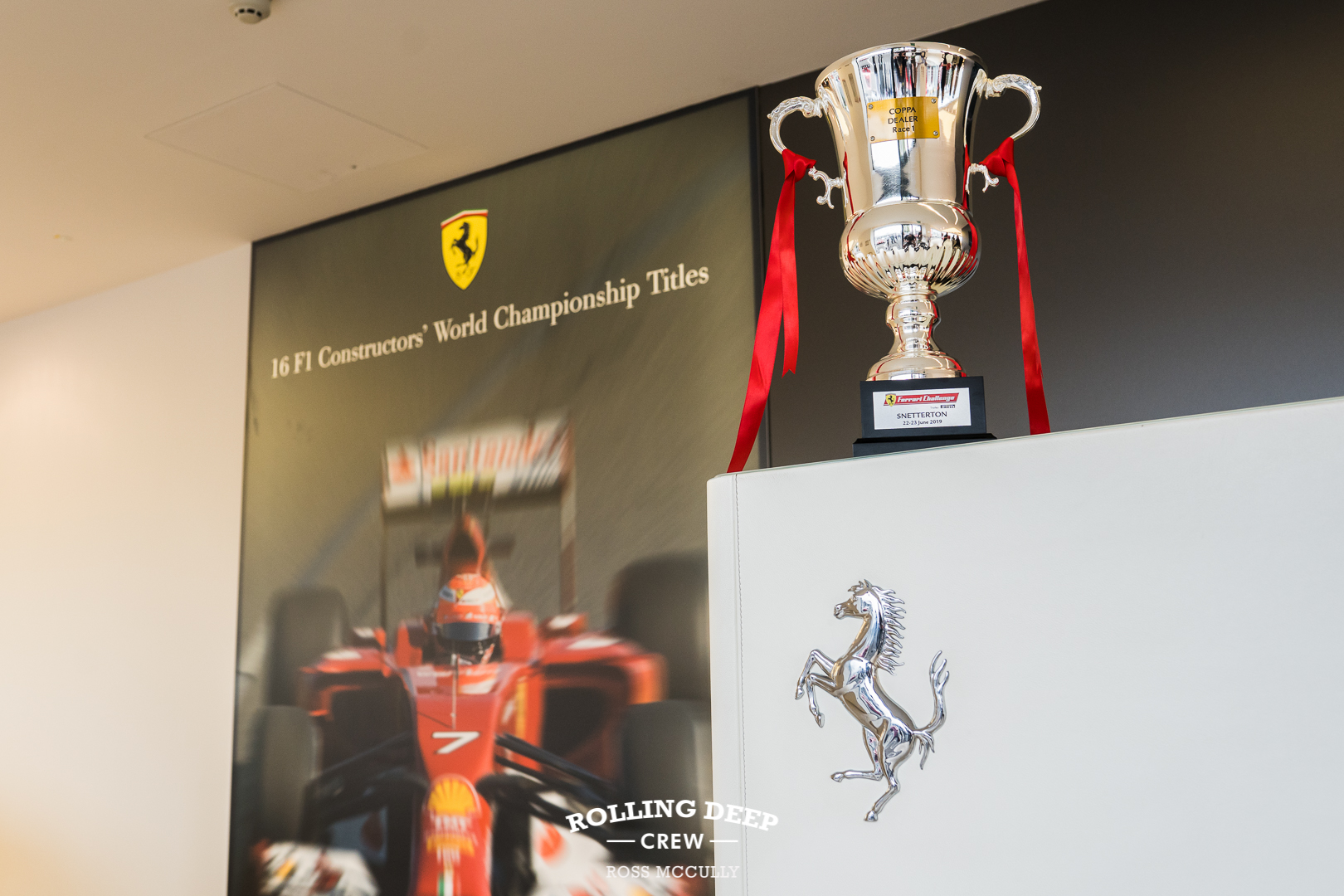 You might be wondering, with all those cars there, how can you pick a couple out of the rest that you think stand out? Well, it's not very easy at all but for me personally I saw a few I did like the look of. The first, is a Lamborghini Aventador LP 700-4.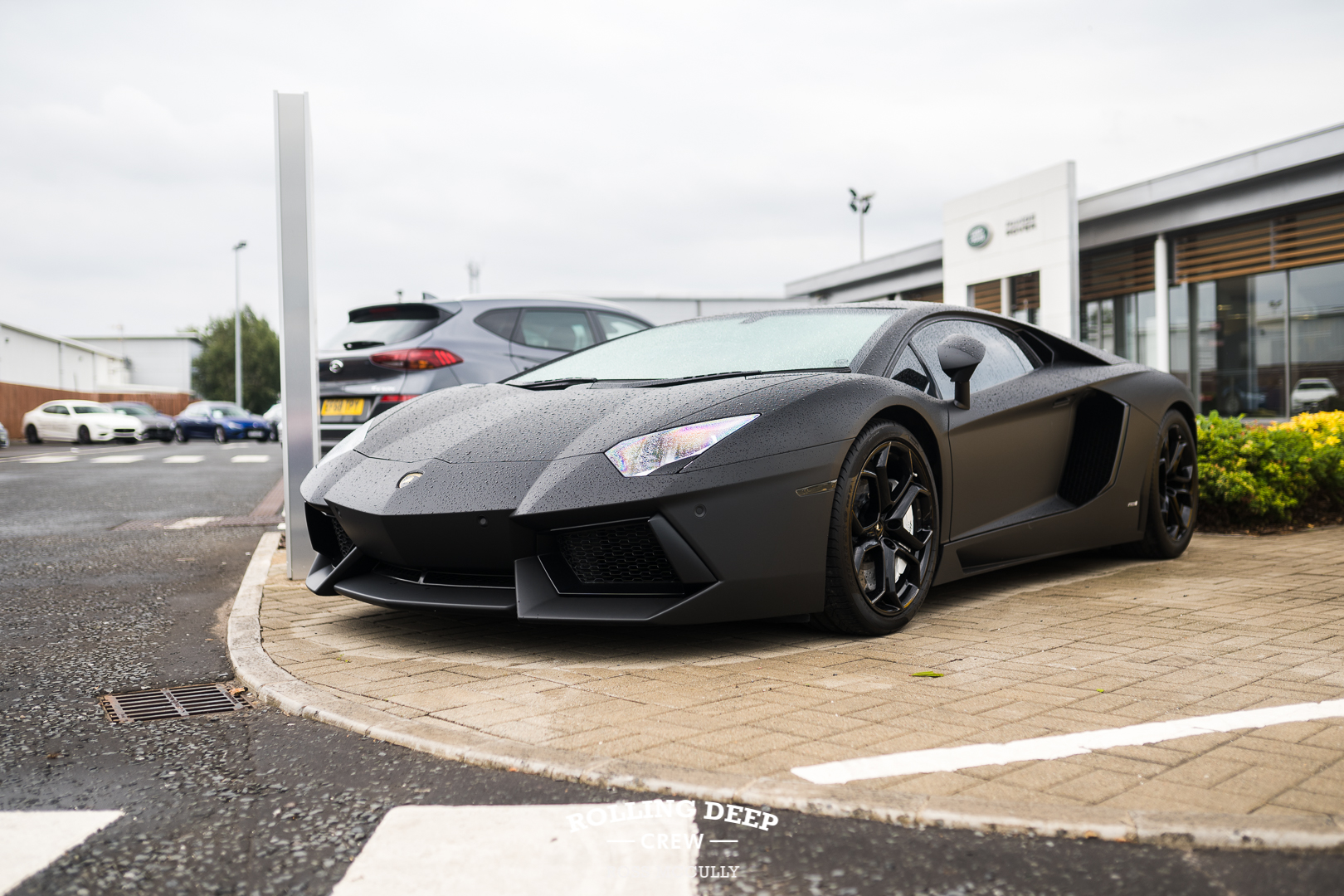 The LP 700-4 Aventador was produced between 2011-2016 with 5000 units being produced worldwide. The base price for a LP 700-4 was around £320,000 when it first came out with it being worth around £170-200,000 now.
The Aventador has a naturally aspirated V12 engine reaching 690 bhp achieving a 0-60 mph in 2.9 seconds. The interior also boasts quality with leather seats and trim.
Seeing as it's a Ferrari event it would be bad of us to not include a Ferrari in the line up and rightly placed was a Ferrari F12tdf which was the track-focused version of the F12berlinetta unveiled in 2015.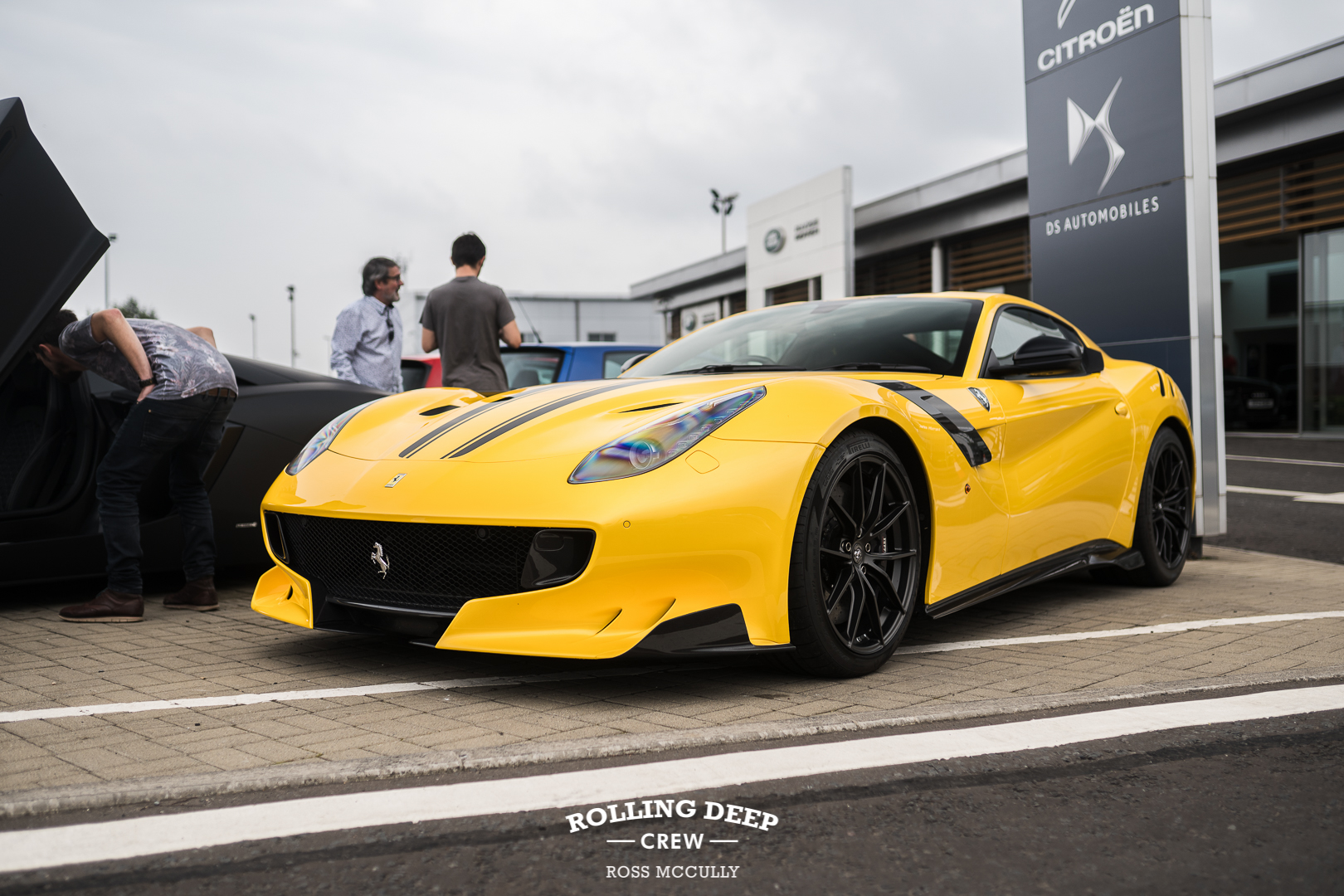 I'm sure you'll agree that the yellow makes the car stand out contrasting well with the black giving a bumblebee colour scheme which suits the car perfectly. Hard to turn a blind eye to it.
If you're looking for something a little more rare then Ferrari had the perfect line up out the front of their showroom. I'll let you try and guess what they are first.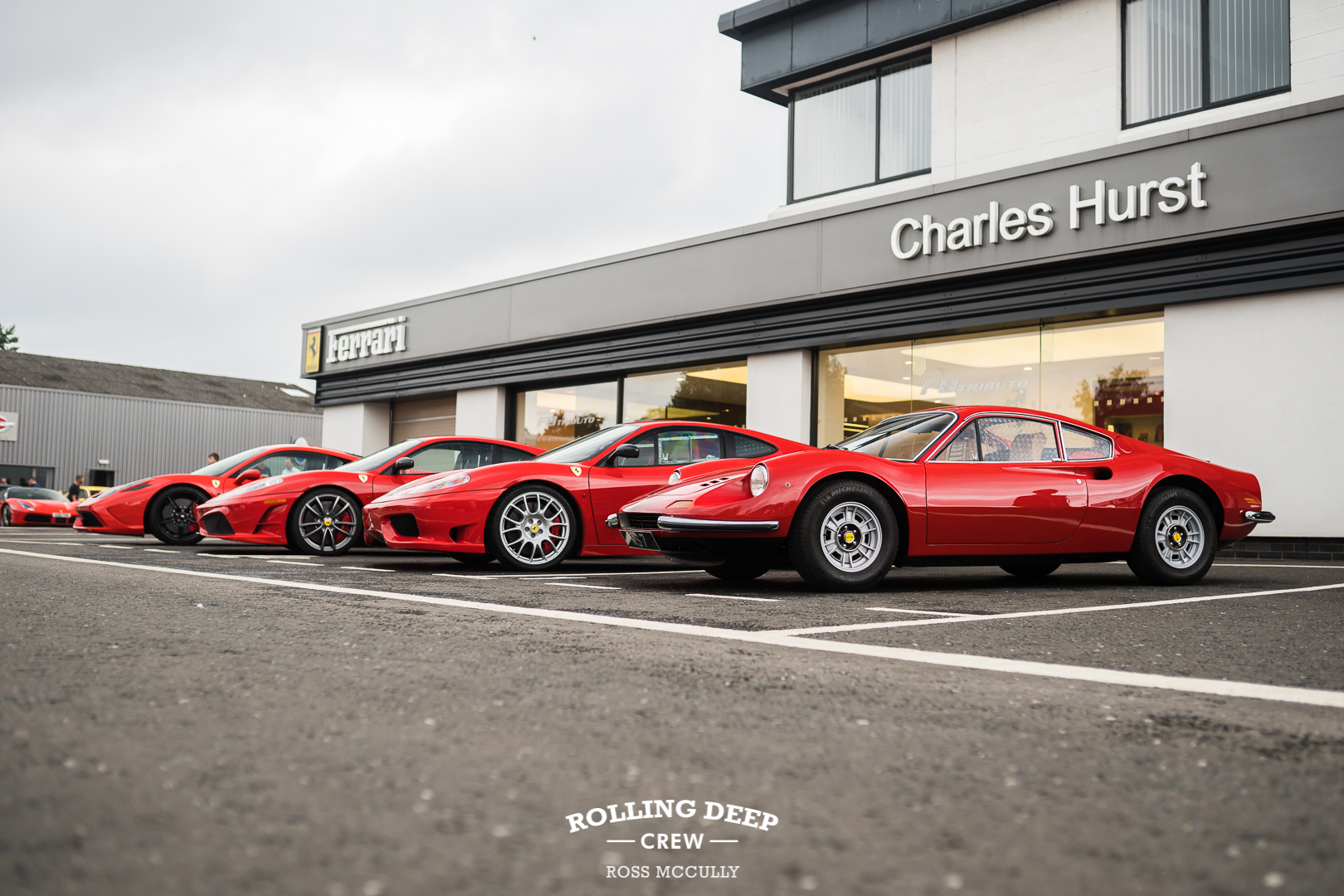 Manage to get many? The first one most will know is a Dino which is the oldest of the four being produced between 1959-1974, next is a 360 Challenge Stradale F1, then 430 4.3 Scuderia and finally the youngest of the four, a 458 Speciale.
If you thought one Dino was enough, well, there was another. This time it was a blue Dino GT which is estimated to be worth around £300,000 which was being prepped to be picked up by its new owner.
The Workshop was also open with numerous cars in for repairs and servicing.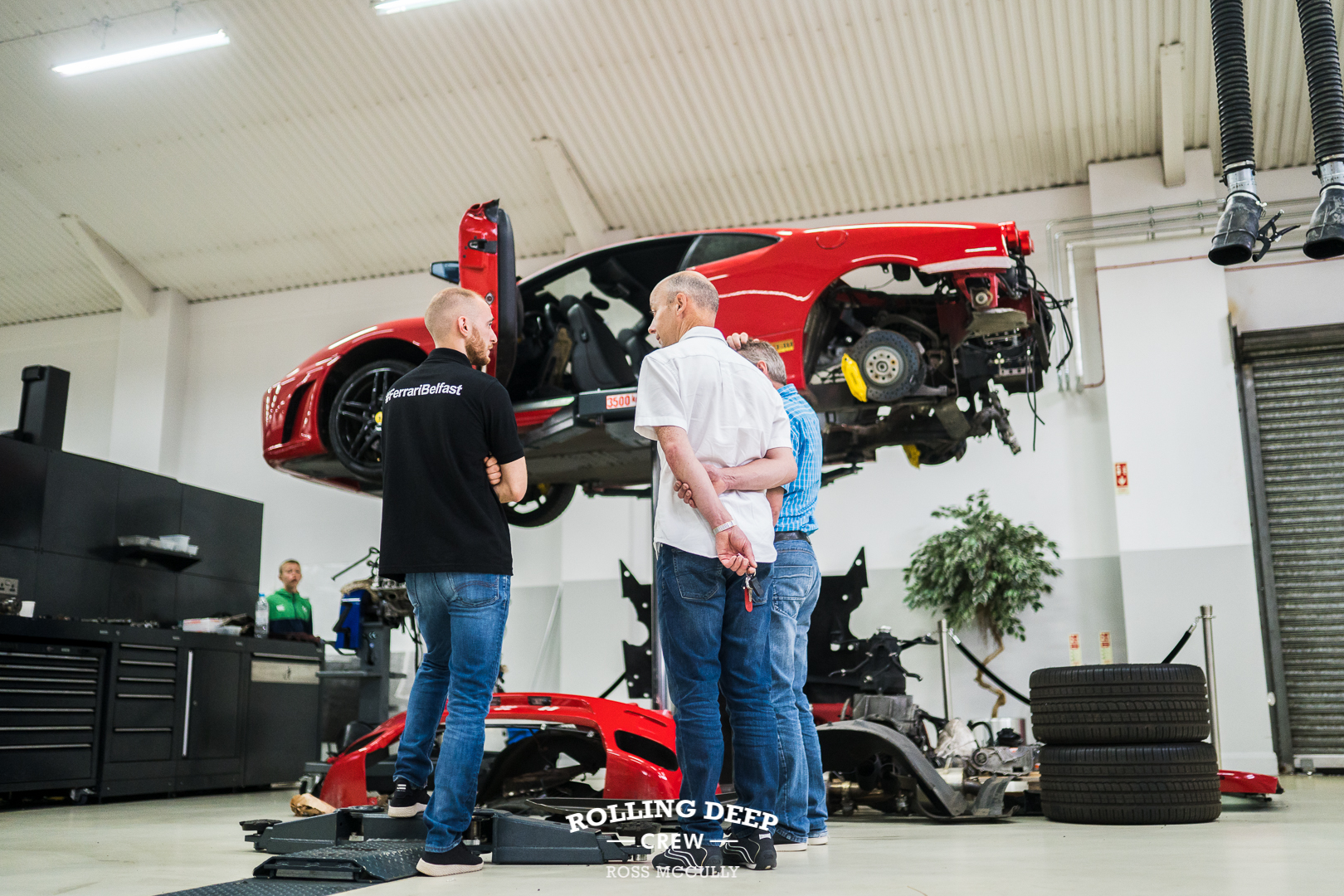 Picking your spec for your Ferrari can be quite a hard decision with so many choices to make. If you haven't made your mind up before getting to the dealership, you can be sure you'll be there for a while.
When you're specing your car there's more to just whether it's black or white leather.
You can also wait in comfort with Ferrari being a luxury car brand, you can be sure they'll look after you.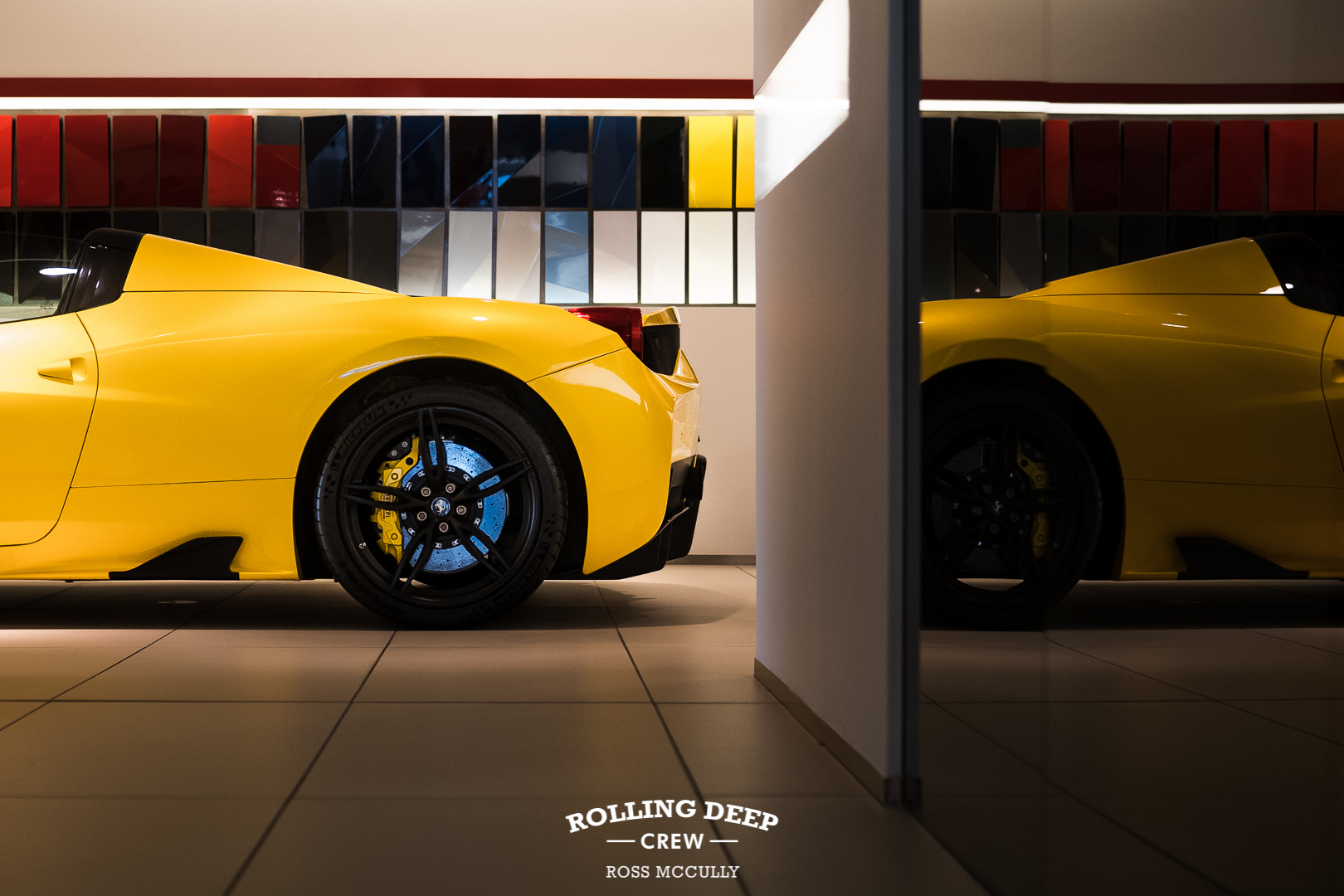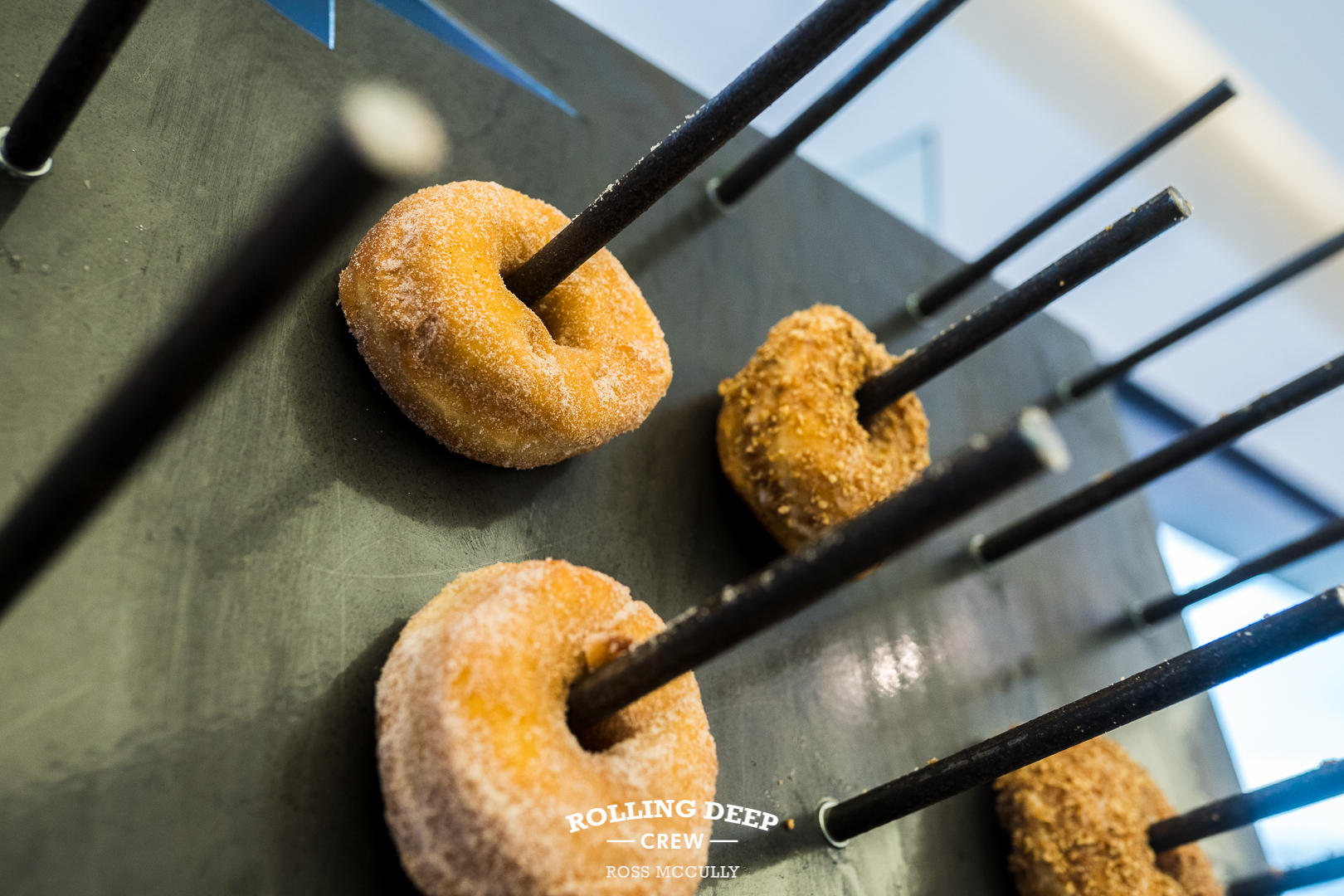 Do-nut forget the free donuts and coffee!
If you thought it couldn't get any better than walking around supercars you also got to taste some of Guilt Trip's amazing donuts and a cup of coffee to rinse it down provided by Established Coffee, both local companies, which was a nice touch.
Other brands such as Bentley, Masserati and Aston Martin had a 'cameo appearance' getting in on the event as well.
If this wasn't all enough a new owner got to pick up his Blu Tour De France GTC4Lusso and it definitely was a good spec. When picking it up there's more to the experience of getting to see the car for the first time.
The unveiling was just as spectacular.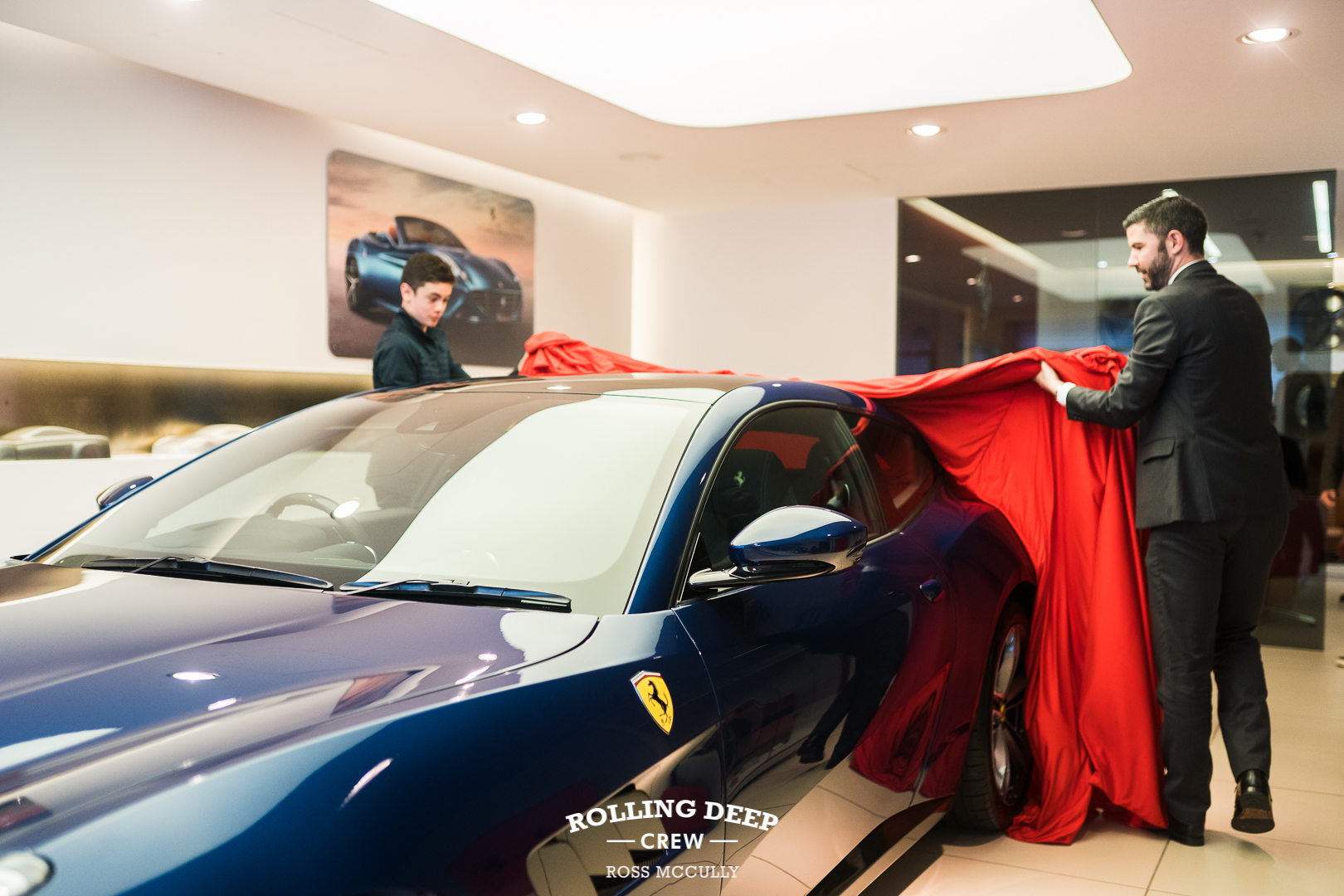 Blu Tour De France GTC4Lusso
I'm sure you can guess it was a great day for the new owner as well as his family feeling surreal that he was finally picking up his GTC4Lusso.
Finally to wrap it up, here's some of the other cars that came down to join in on the day.
Hopefully this will be the first of many cars and coffees to be held at Ferrari and possibly other dealerships around Northern Ireland.
Photos & Words: Ross McCully
Location: Belfast, Northern Ireland