SoLow

The LetStance brand to some may be familiar having put on a number of shows in the past in Northern Ireland but this year they decided to switch it up. They took to an indoor venue, Meadowbank Sports Arena, just outside a small town called Magherafelt. For anyone who's not from Northern Ireland, it's in the middle of nowhere.
The arena was filled with light giving photographers an easy job to get smooth lit shots. Spacing between the cars also helped allowing people to see around them without the worry of hitting another car.
The arena held around 70 cars with room for more but with the quality that was inside, it was hard to complain. We've mentioned it before but the variety of cars at a show is also important and Letstance nailed it.
When it comes to shows in Northern Ireland you can be sure you'll see the same cars at shows more than once a year and if you're like us heading to the majority you've seen it all. One car that stands out which I haven't seen that often was a Subaru Impreza WRX STI.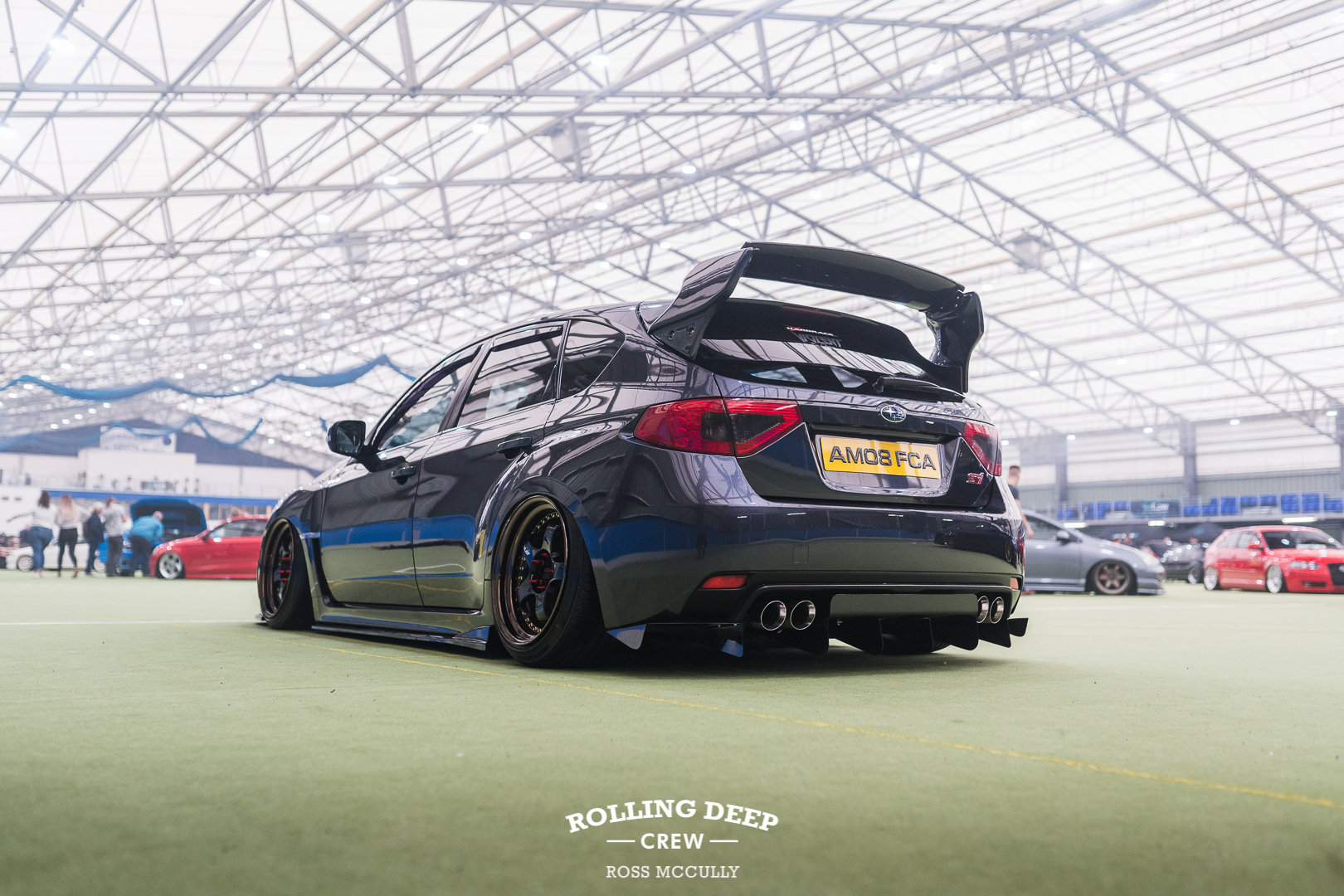 You might be asking yourself, what's so special about it? For me it's hard to pin what makes a car stand out but approaching this it looked complete. It had the right height, it had an aggressive diffuser, quad exhausts, the wheels fit the car well (not over used or seen often) and everything else going for it.
It might not be everyone's cup of tea but for me it works and if it's not yours, hopefully you can appreciate the work and money that's gone into it.
If you're looking for the trailer queen's then you've found them. An E36 and E92 with Pandem kits.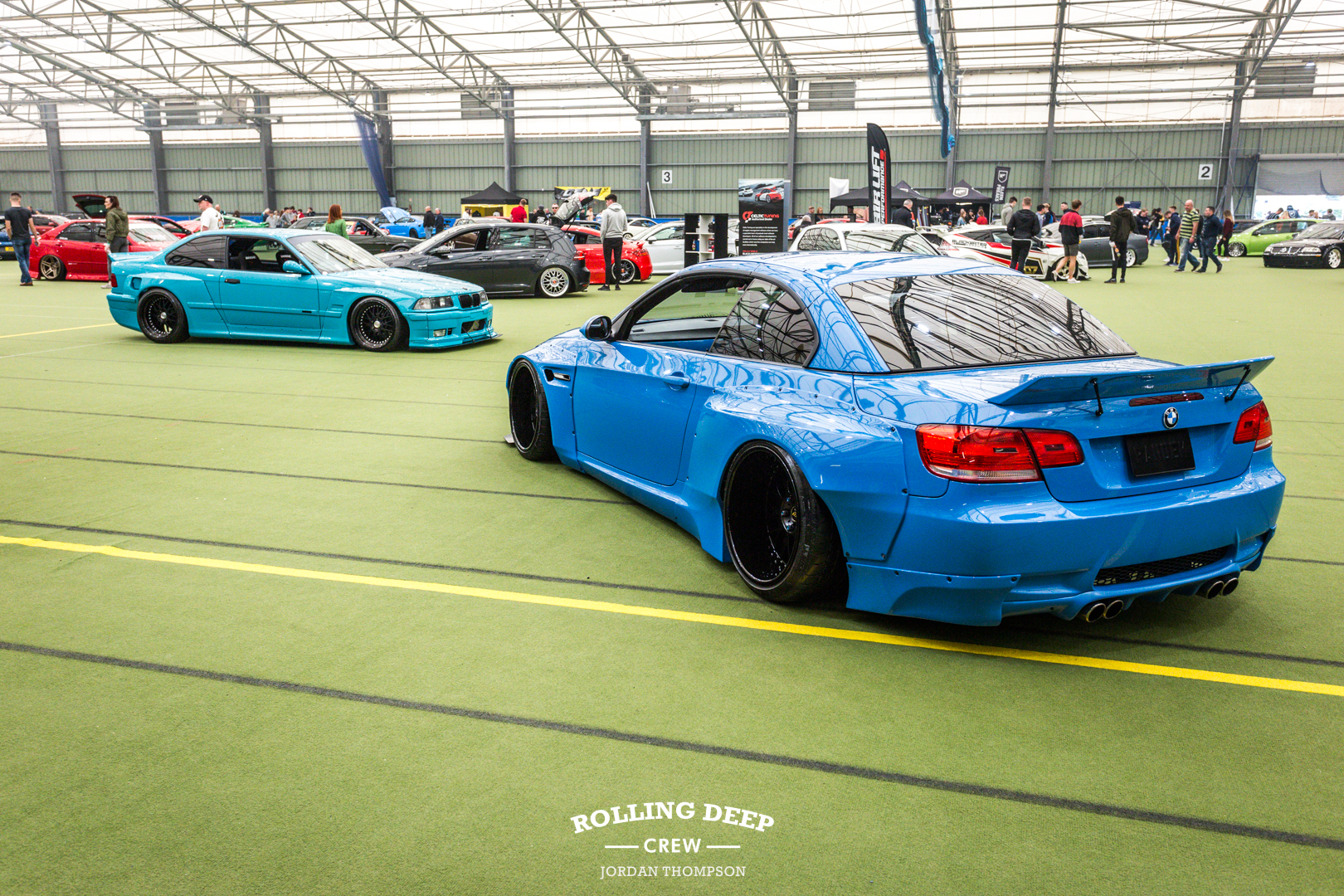 Chris's B5 S4 is a car with not much left untouched. The engine is the standard S4 2.7 twin turbo with a stage one map with RS4 intercoolers bringing it up to 305bhp.
The car sits on a set of 16-18 Radinox stepped OZ Futuras built using the original bolts. The car is painted in Chris's own custom colour, close to a primer. Behind the rims are 330mm front discs with 4 pot Porsche calipers. The front of the car has been facelifted including the bonnet and headlights.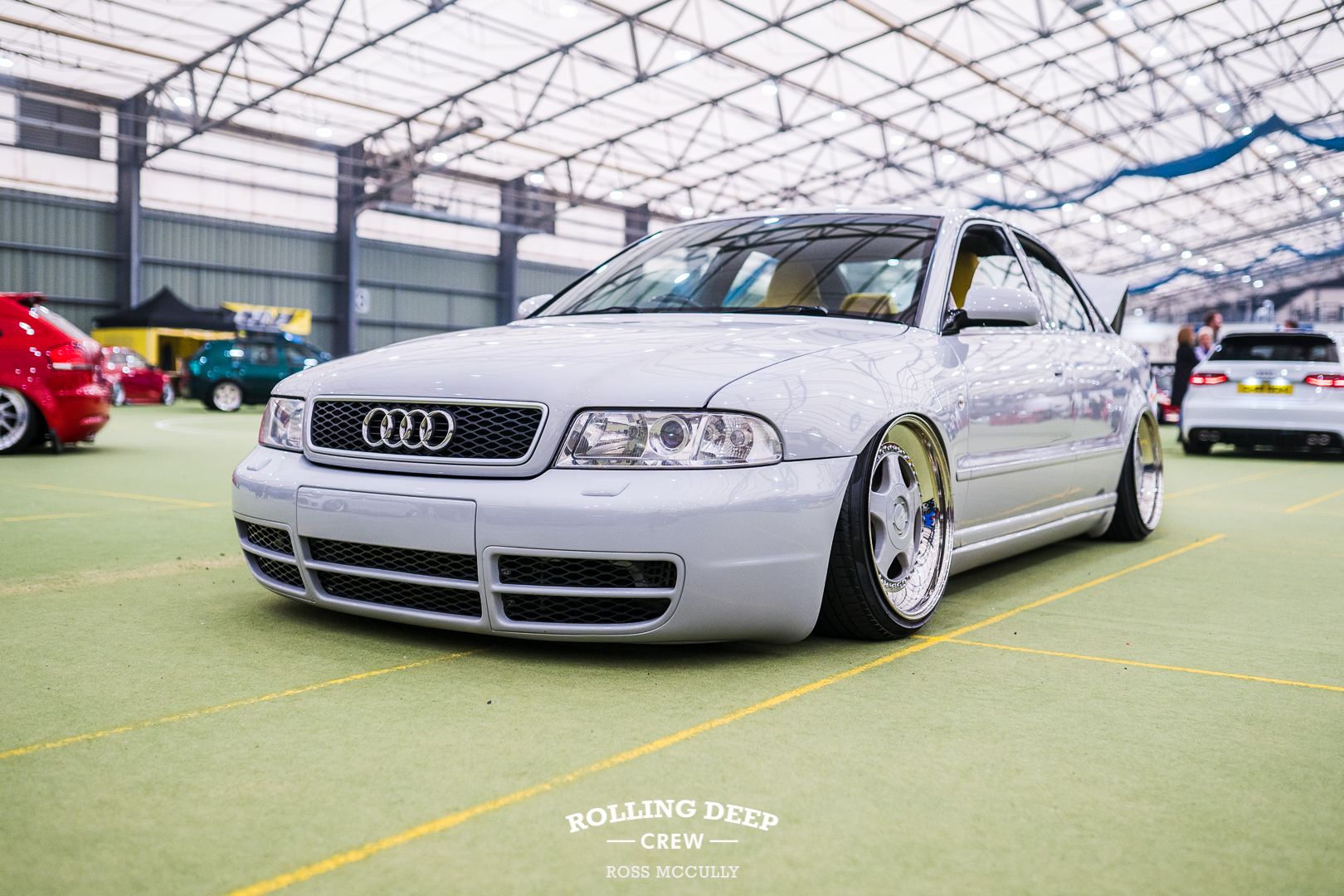 The interior features front seats from an S6 upholstered in the same leather used by Lamborghini, with a custom made steering flat bottom wheel and all the plastics trimmed in alcantara.
If you thought that was all then the boot build is even more impressive with a hardline install of 3 seamless tanks, plug deleted 3P manifold and Airlift struts.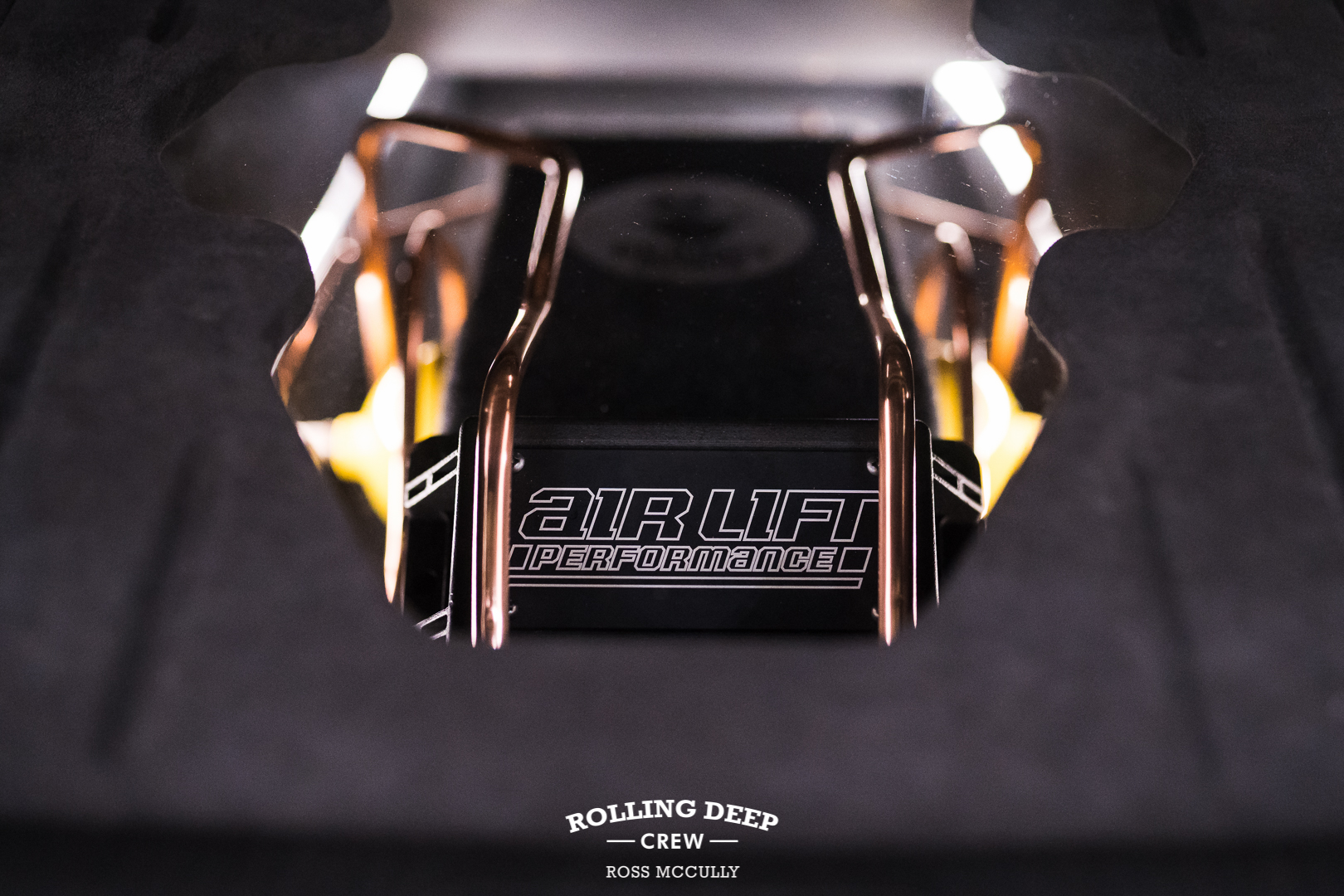 First Letstance's first indoor show the turn out was exceptional with a good standard of cars showing up with plenty of variety too. Look forward to the next show at Meadowbank and hopefully see a greater turnout for outdoor cars.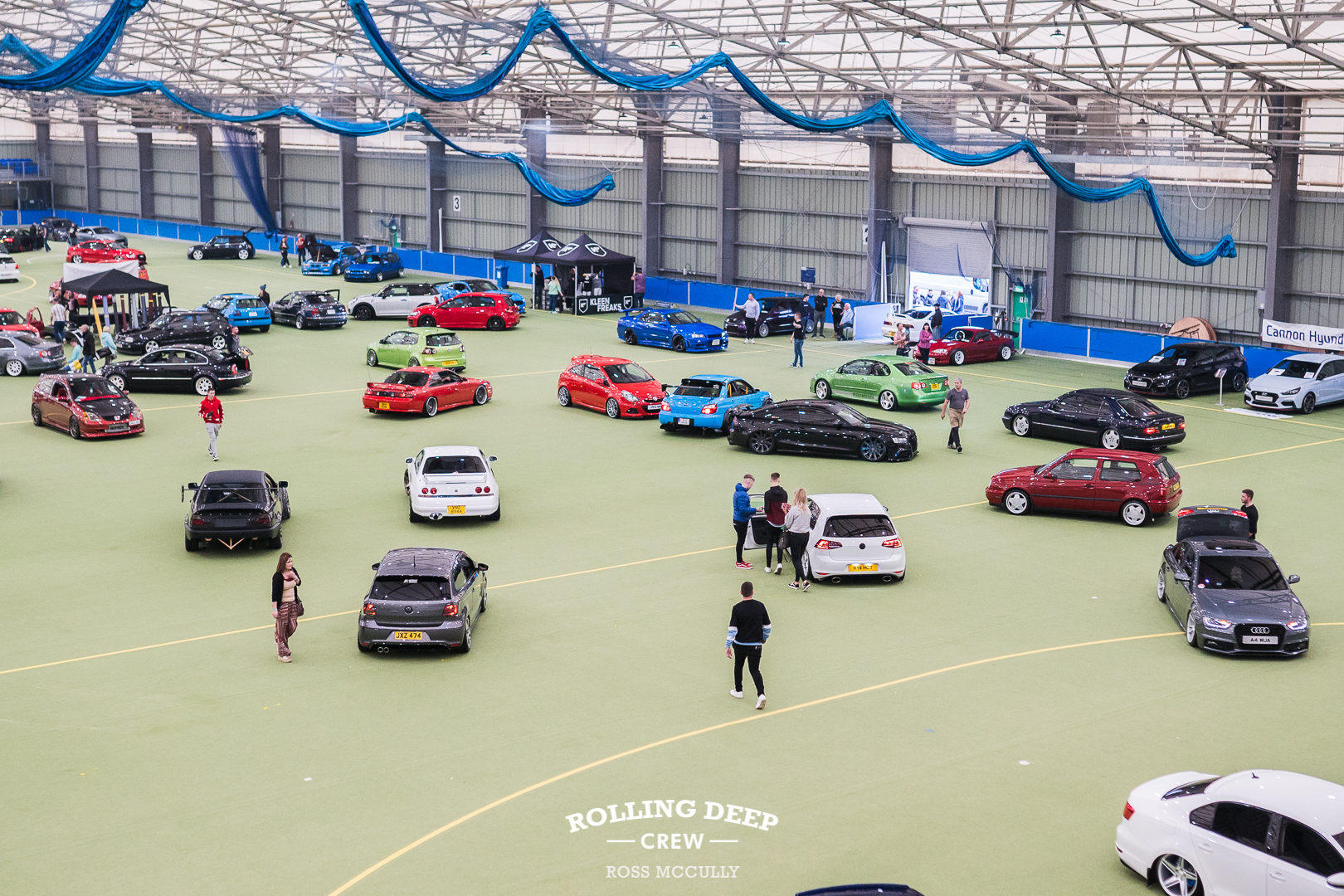 Photos: Jordan Thompson & Ross McCully
Words: Ross McCully
Show: Letstance SoLow