Brief History – could you get any unluckier?
For those of you who have wished you were a race car driver, you've probably had a go at Gran Turismo which is exactly what Nick enjoyed doing. He wanted an S2000 from playing Gran Turismo but realised he couldn't afford one and could just about manage insurance. So what would you do in this situation, get one or keep dreaming? Well, you might keep dreaming? Not Nick.
In December 2014, Nick went to London with his girlfriend for a trip but while she thought it was a romantic trip away, Nick had really lined up to purchase an S2000 on the last day. Nick drove it 9 hours straight to Stranraer and ferried it home.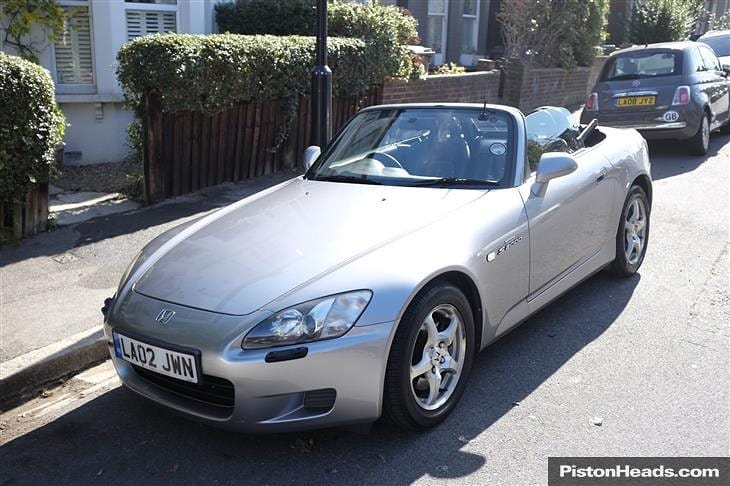 Nick had just bought himself a 2002 Honda S2000 with 62,000 miles on the clock for five grand with a silverstone metallic black interior. It wasn't long after driving the car stock for a few months that he decided to start getting it to sit pretty buying some coilvers and a cheap set of Rota wheels. He decided that he hated the Rotas and started saving for Enkeis, buying them a year later and rolling the arches. Nick also purchased various exhausts and intakes along with some other small bits like the steering wheel with what money he had from his University placement.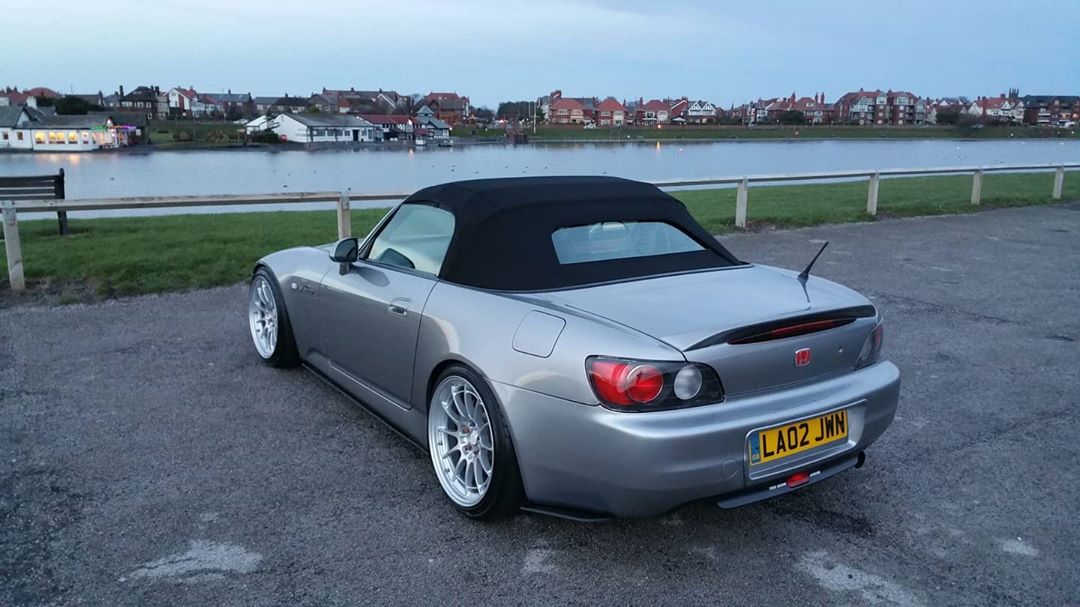 Not long after making minor adjustments Nick decided to enter the S2000 for the remaining 2018 Sprint and Hillclimb season. For those of your not familiar, this involves racing a car from a standing start along roads to a finishing point which is higher than the start or routes which are flatter for sprints.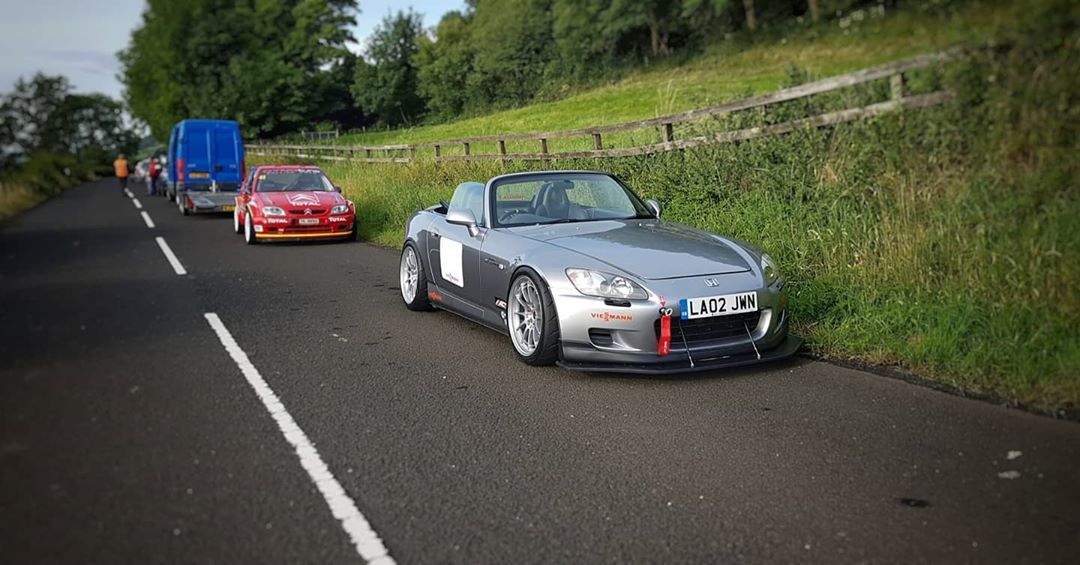 Nick had been sizing up the tyres on the Enkei wheels over the year leading him to get a set of 255/35/18 R888r tyres for the track. He also bought a new uprated clutch (with the intention of sticking a turbo in it eventually), higher performance EBC brakes and discs with braided brake lines. The S2000 kept finishing in 2nd place in the road going class which made Nick frustrated as there was nothing left in the car to gain a better time. The season ended which is when Nick started to look for ways to gain seconds on track – turbo, supercharged, big brake kit?
November 2018 was the turning point for Nick's S2000 when he made the decision to turbo the car, inspired by the Amuse GT1 Turbo in Gran Turismo 4. The car was stuck inside for a few months with the turbo kit being fitted and another few months for it to be tuned. To Nick's luck, the engine blew during road testing which was done using e-tuning. The engine blew due to Nick forgetting to double check oil lines and he had effectively starved the engine of oil when the thermostatic plate shut for the oil cooler.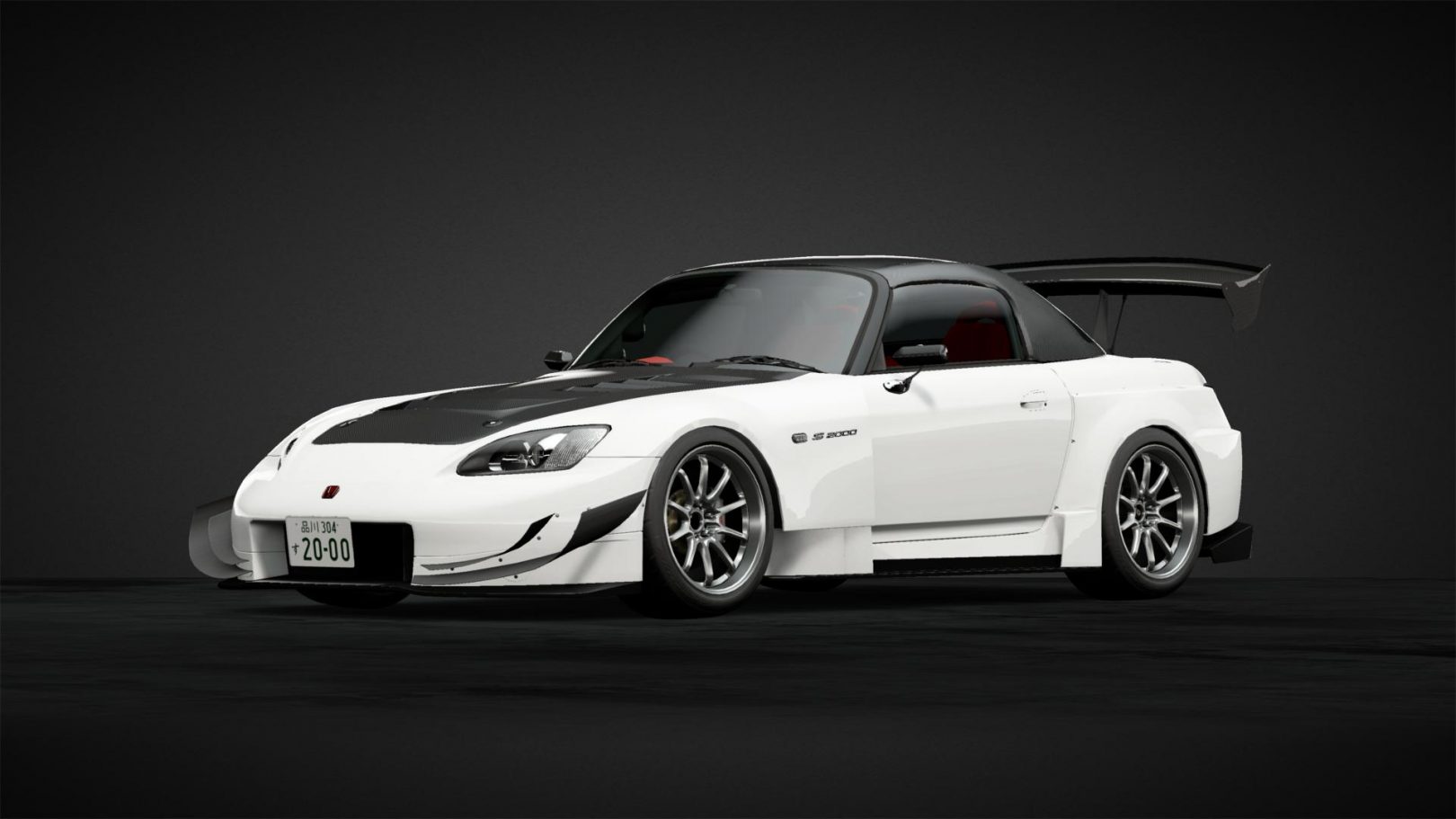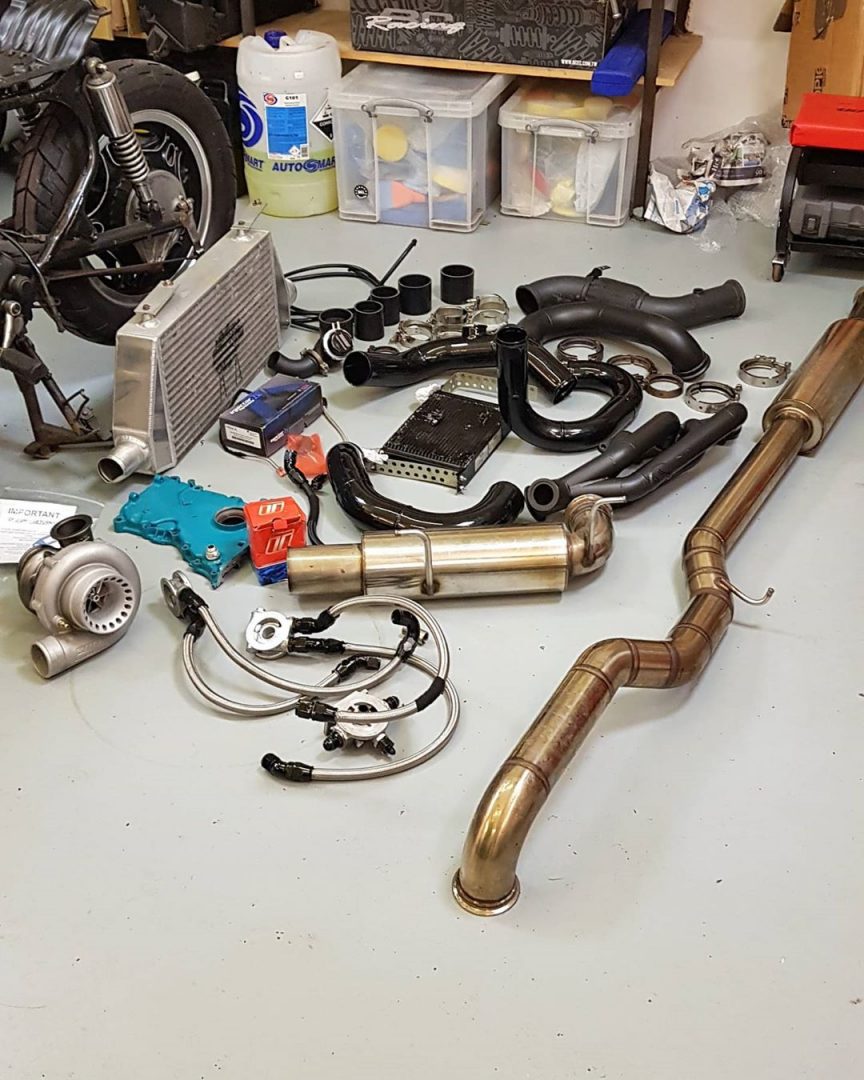 Having blown the engine, it was sent off for rebuilding and Nick had decided to invest in the best engine parts available. He decided to keep the head stock as it was out of budget and didn't take any damage with the bottom end taking the grunt of the misfortune. The car got a stroker kit and Darton sleeves to fix and upgrade the bottom end to match the turbo. The engine came back rebuilt, was dropped back in and off to Bradley Motorworks for tuning. This process took all of 2019 as the engine rebuilders were very slow, this gave Nick time to wrap the car to get it in some sort of shape for shows and meets.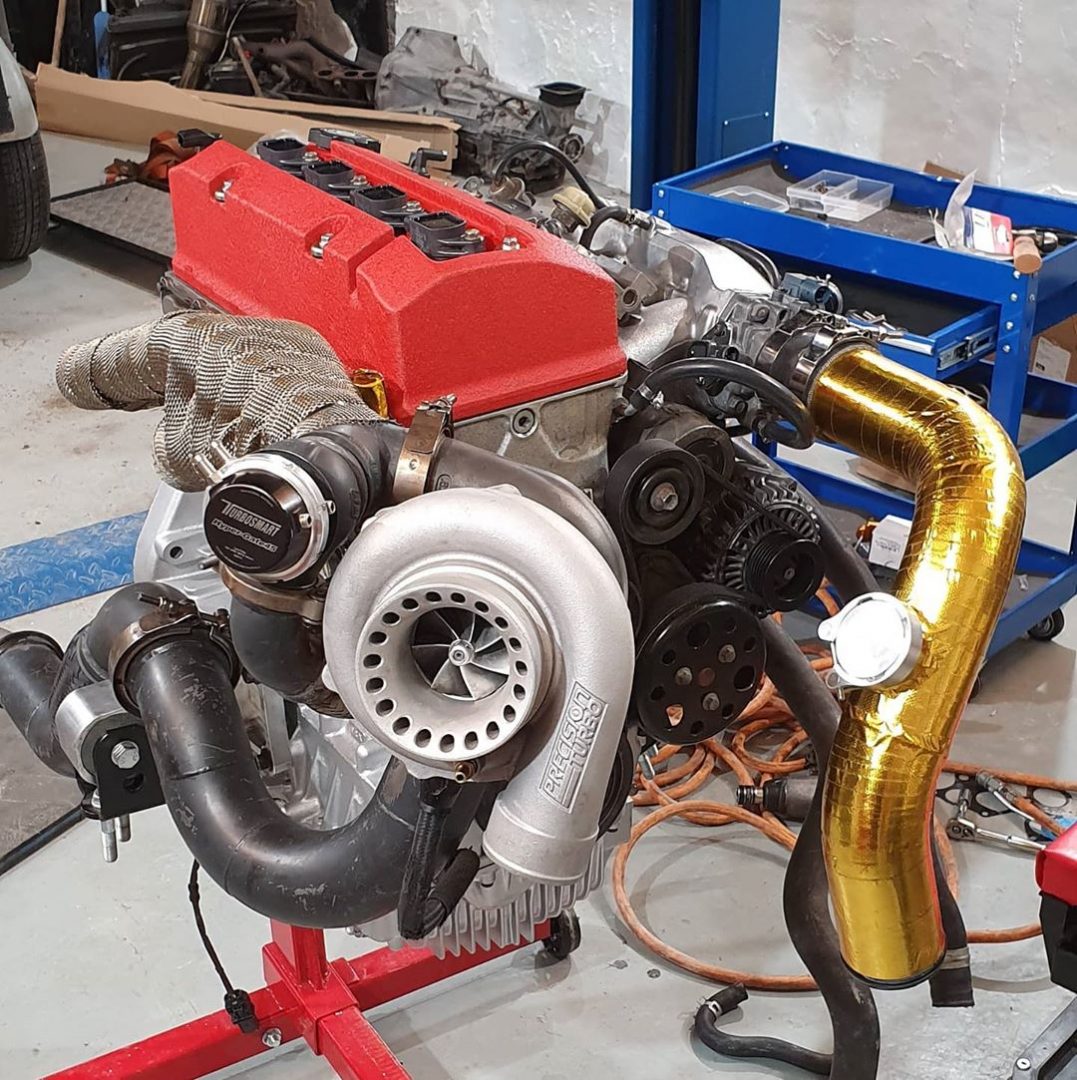 With the rebuild using stronger bottom end parts, the car was able to push 500hp on the dyno before the clutch started slipping. Unfortunately the rebuilt engine only lasted 150 miles before being stripped back out. The head gasket was blown from the moment the car started, before it even made it to the dyno, as the valve clearances were done badly and dirt was on the bearings.
Picking up around January 2020, Nick had no time to be able to strip the engine out again so Bradley Motorworks agreed to do it and rebuild it this time having had a bad experience with the previous company. Not too long after COVID hit, Nick got his hands on parts to upgrade the head of the engine as well having all the time in the world to build the car.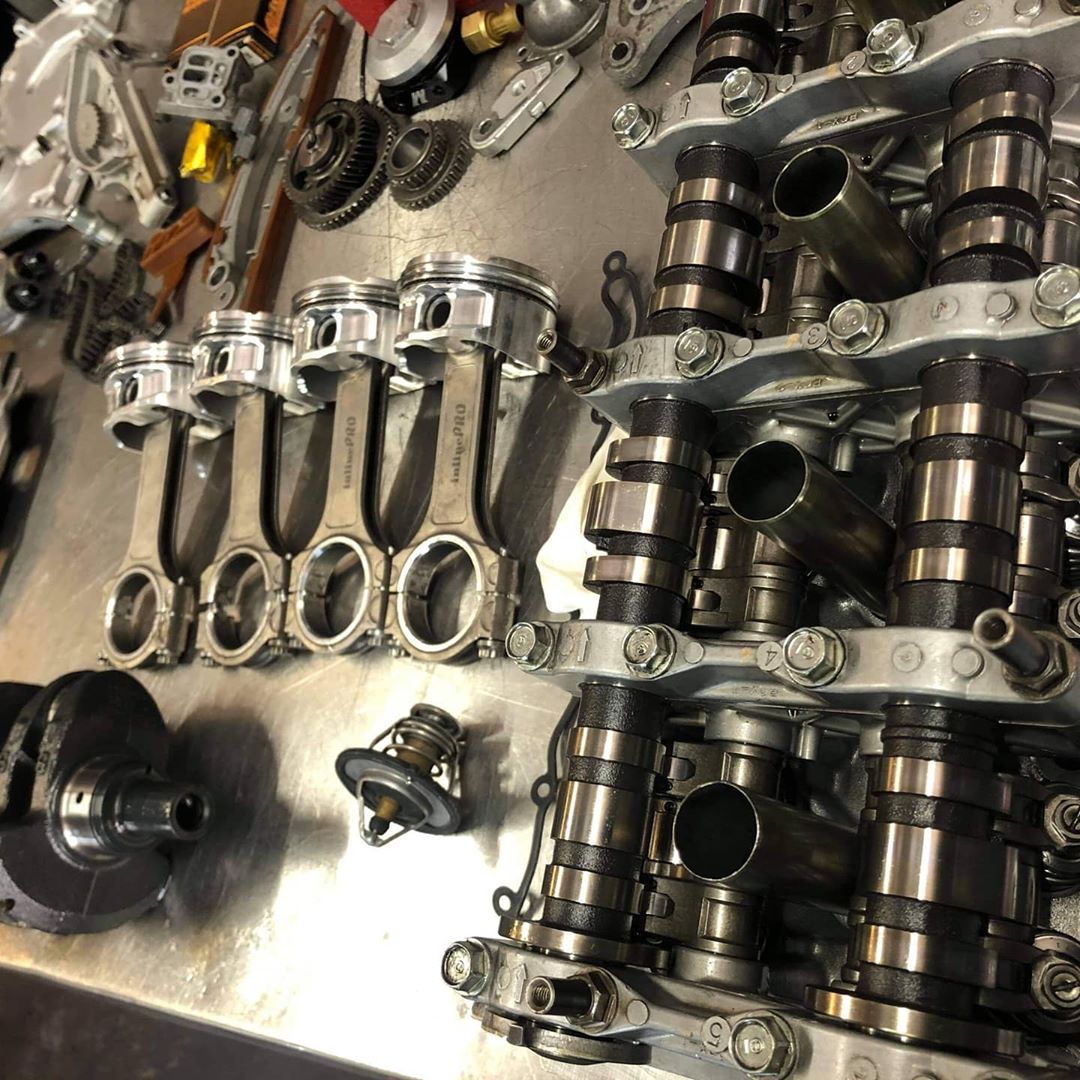 After around 3 months, Nick got his S2000 back from Bradley Motorworks for engine break in. He got the car back on Thursday 20th August and quickly threw on some aero on Saturday (22nd August) to head to the LetStanceUK Coffee Club on the Sunday (23rd August) where we saw the car. As luck goes for Nick's S2000, the oil filter backed off and blew out a head gasket when leaving the show. Luckily he managed to get it recovered to his house, new filter put on and filled it back up with oil with it running again not too long after.
Future Plans
Nick's future plans include getting the engine fully broken in then having the boost turned up shooting for 650hp+ with help from Bradley Motorworks which will hopefully make it the UK's highest horsepower S2000. While being the highest horsepower S2000 in the UK, Nick also wants it to be a reliable car getting some hot laps out on the track which is the highest priority.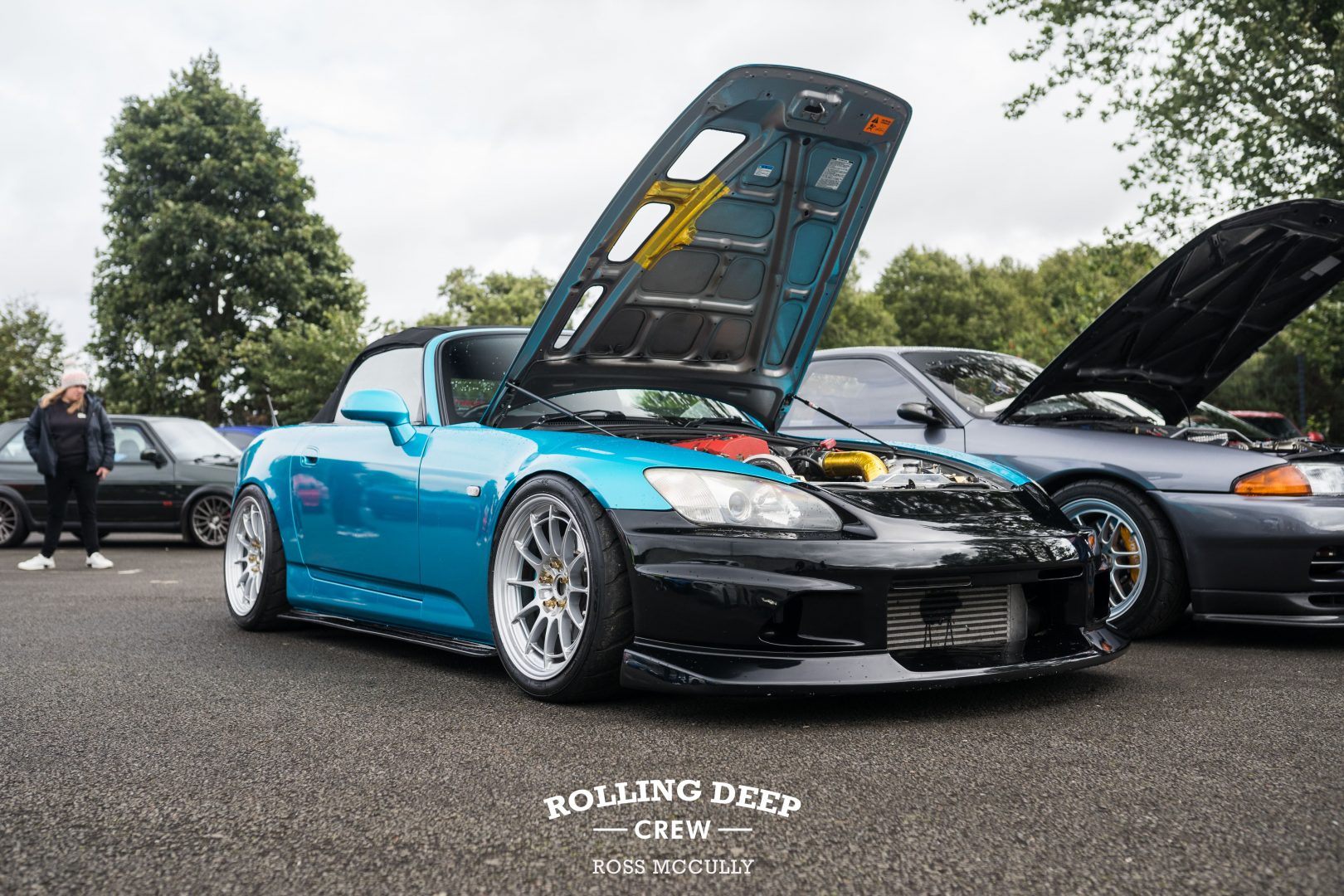 Further down the road Nick hopes to get it all tidied up with parts of the car rewrapped for shows, get a cage because safety first and take it out to more shows.
The end goal is to get the car to be quicker in general and achieve better times on track. Next steps include a big brake kit, a big giant aero wing, canards, splitter and other aero pieces with plans for eventually a sequential gearbox. Nick is aiming to have a car similar to the Top Fuel S2000 Type RR. He hopes the car will still be road running with a stock chassis. The bottom line is, that Nick is aiming for big power with crazy aero while still being road legal.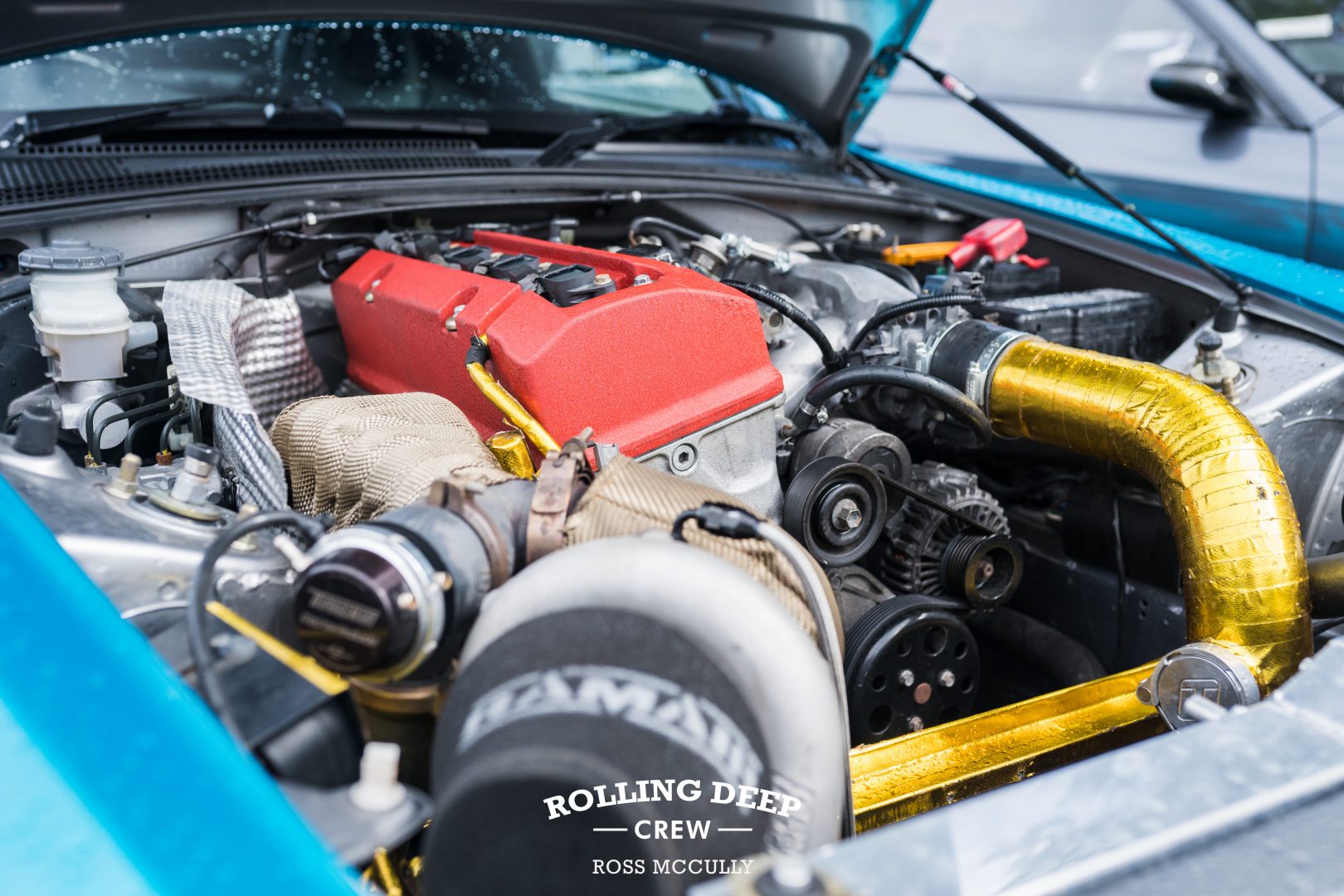 Conclusion
I'm sure you'll agree Nick has quite the story behind his S2000 which I hope we've managed to convey to show the passion which has gone into getting the car to where it is today. You can't help but notice the fact that Nick's had quite a few unfortunate set backs with engine rebuilds and various other issues but that comes part in parcel having a project car.
We look forward to seeing what crazy ideas Nick has for the S2000 with hopes to see it flying around the track one day while also making appearances at shows.
Head over and give Nick a follow on Instagram to see future progress on his turbo S2000 build: @nickturbos2k
Mod List
Body:
-Voltex Style Front Bumper
-RX-7 Side Skirts
-J's Racing Style Diffuser
-Vented Factory Bonnet
-3M Atomic Teal Wrap
-OEM Honda Boot Spoiler
Suspension/Chassis:
-BC Racing BR Coilovers
-Innovative Billet Engine Mounts 85A
-Hardrace Gearbox Mounts
-Hardrace Driveshaft Spacers
-Stock Powder Coated Brake Calipers
-EBC Yellow Stuff Brake pads
-MTEC Grooved and Drilled Discs
-HEL Braided Brake lines
Interior:
Momo Classic Steering Wheel
Skunk 2 Weighted Gear Stick
Wheels:
-Enkei NT03+M wheels.
-Toyo R888r Tyres
-Muteki SR48 Lugnuts
Engine:
-Stock F20C Block
-Darton Dry Sleeves
-F24 2.4L Stroker Kit (K24 Crank)
-CP Carillo Forged Pistons
-Inline Pro Extreme 1800hp Conrods
-ARP Head Studs
-Cometic 1.5mm Head Gasket
-Supertech Inconel Exhaust Valves
-Ferrea Competition Plus Intake Valves
-Supertech Beehive Valve Springs 75lbs
-Supertech Titanium Valve Spring Retainers
-Supertech Valve Keepers
-Precision 6266 Ball Bearing Turbo
-Sheepy Race 850hp Intercooler
-Sheepy Race F20C V Band Turbo Manifold
-Sheepy Race Downpipe
-Sheepy Race Cold Side Piping
-Turbosmart 44mm Wastegate
-Turbosmart 44mm BOV Blank
-Funk Motorsport Lava Rock Heat Wrap
-Funk Motorsport Turbo Blanket
-Funk Motorsport Gold Foil Tape
-Injector Dynamics ID1300 Injectors
-Quantum 340 Fuel Pump
-Baffled Fuel Tank
-AEM 6052 Series 2 ECU
-AEM 4030 Wideband Gauge
-AEM Oil Pressure Sensor
-AEM Oil Temperature Sensor
-Hondata 4Bar Map Sensor
-AEM Boost Solenoid
-Exedy Hyper Twin Plate Clutch
-Full V Band Custom 3″ Single Exhaust
-Tegiwa Radiator
-Tegiwa Carbon Fibre Cooling Plate
-Tegiwa Dual 10″ slim radiator fans
-Mocal Thermostatic Oil Sandwich Plate
-Mocal 19 Row Oil Cooler
-AN10 Oil Drain into Timing Cover
-AN4 Turbo Feed Line
-AN10 Oil Cooler Lines
Car: @nickturbos2k
Words & Photos: Ross McCully
If you have a car you want to be featured drop us an email: [email protected]