The R32 MK5
For many VAG enthusiasts the VR6 will be a memorable sound being used in production since the Corrado and Passat in 1991. The engine comes standard with 250hp straight from the V6 which make it a tempting performance car with a reasonable price in this day and age.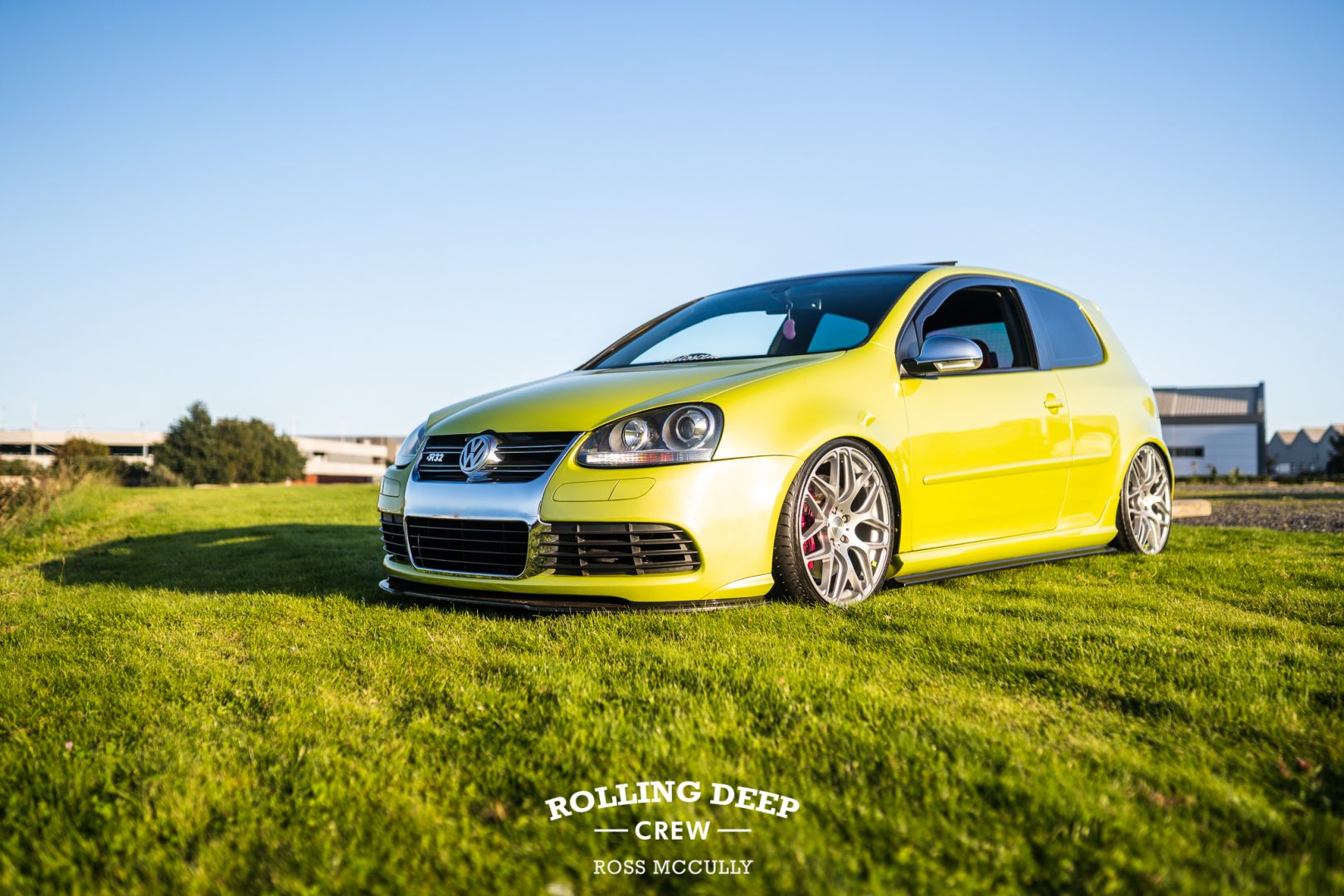 Josh was looking at R32's and came across his R32 which he owns now, liking the colour and decided to purchase the car. Initially, he had no idea what he wanted to do with the car but after almost having the car for a year now it's been through a few changes and had a few additions to it.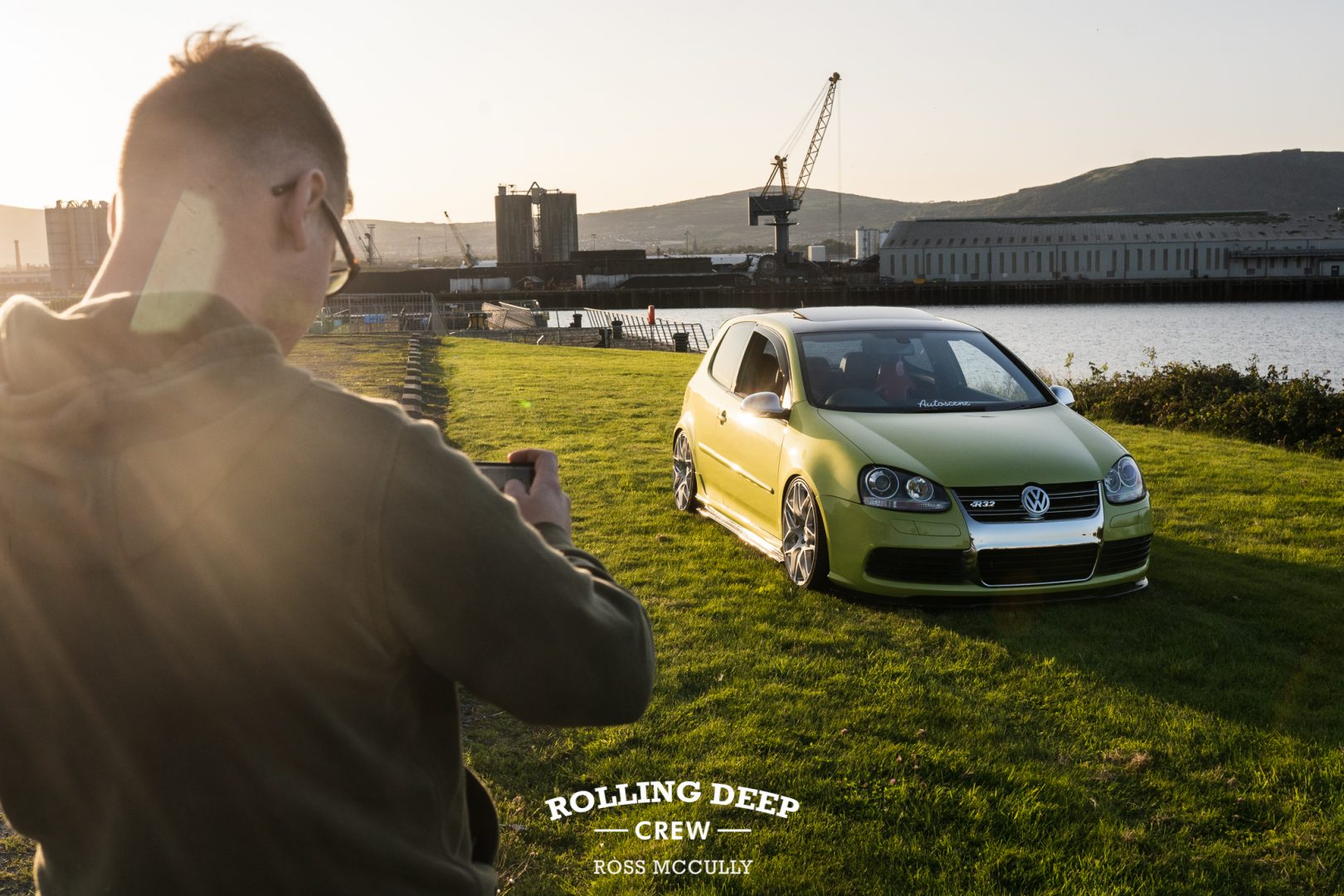 Mods
The most notable change to the car is the green colour which was resprayed, though unsure of the specific colour. The is static lowered on coilovers, sitting on Ispiri ISR10 alloys.
The outside of the car also has seen a TRC splitter with matching side and rear extensions. The mirrors and grill both have matching chrome. Full tints around the car excluding the front windscreen.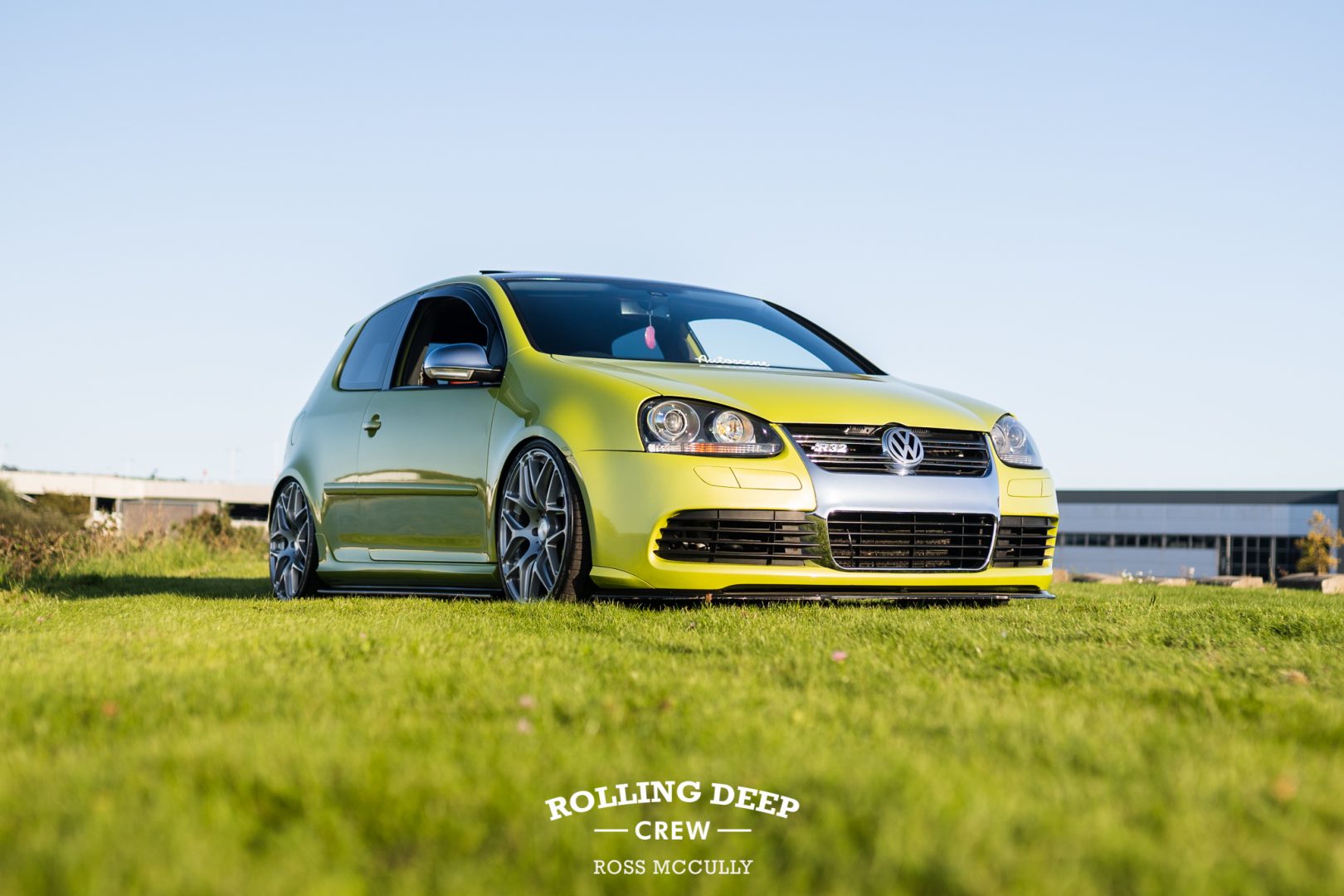 The interior has been treated to Recaro wingback seats upholstered in red leather.
The car benefits from an MST performance induction kit which helps provide increased airflow and induction noise over and above what the standard intake provides. The exhaust also benefits from a mid box delete allowing the full sound of the VR6 engine to be heard.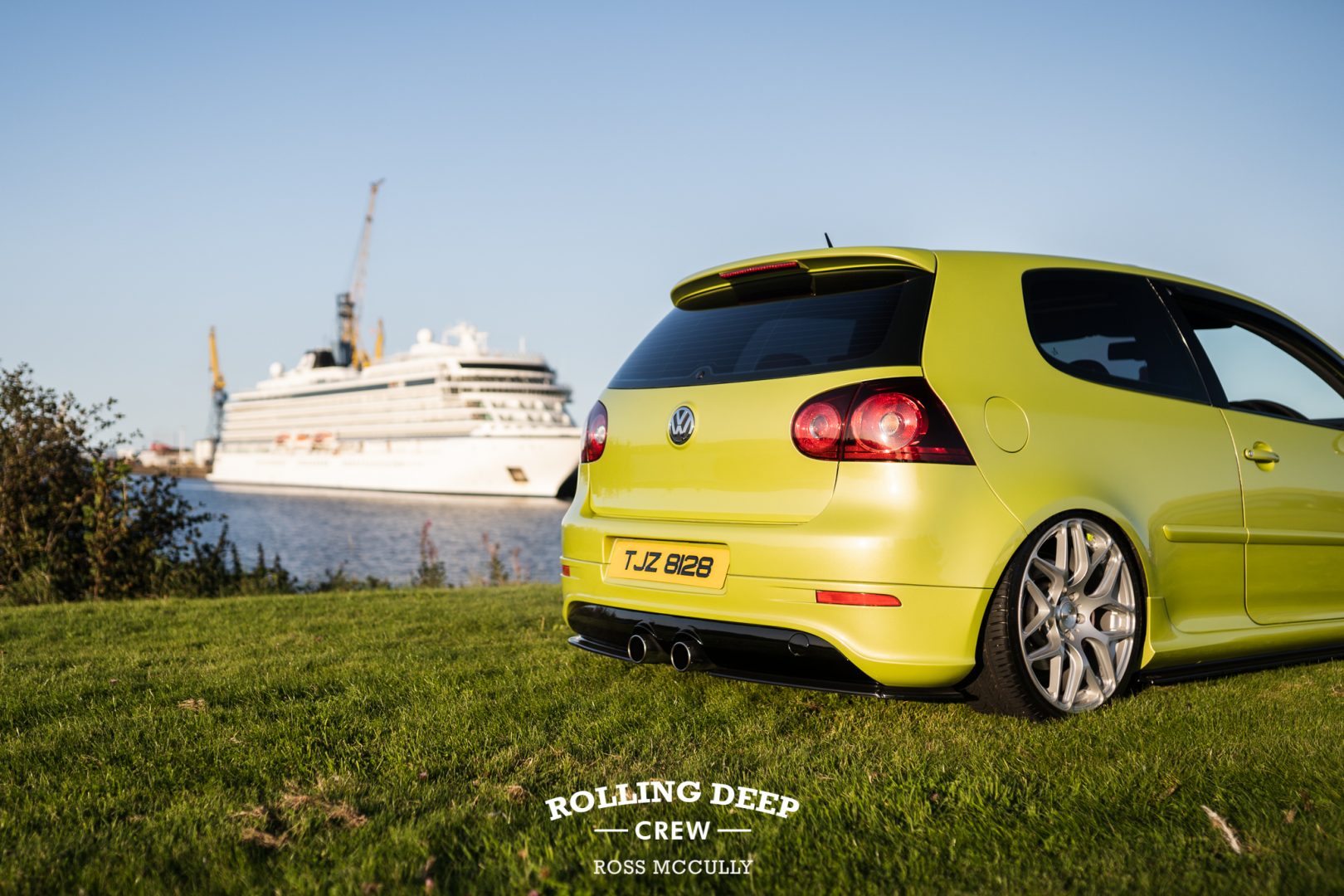 Future plans
For the future Josh hopes to install bags or BC coilovers to the car as well as having more wheel changes.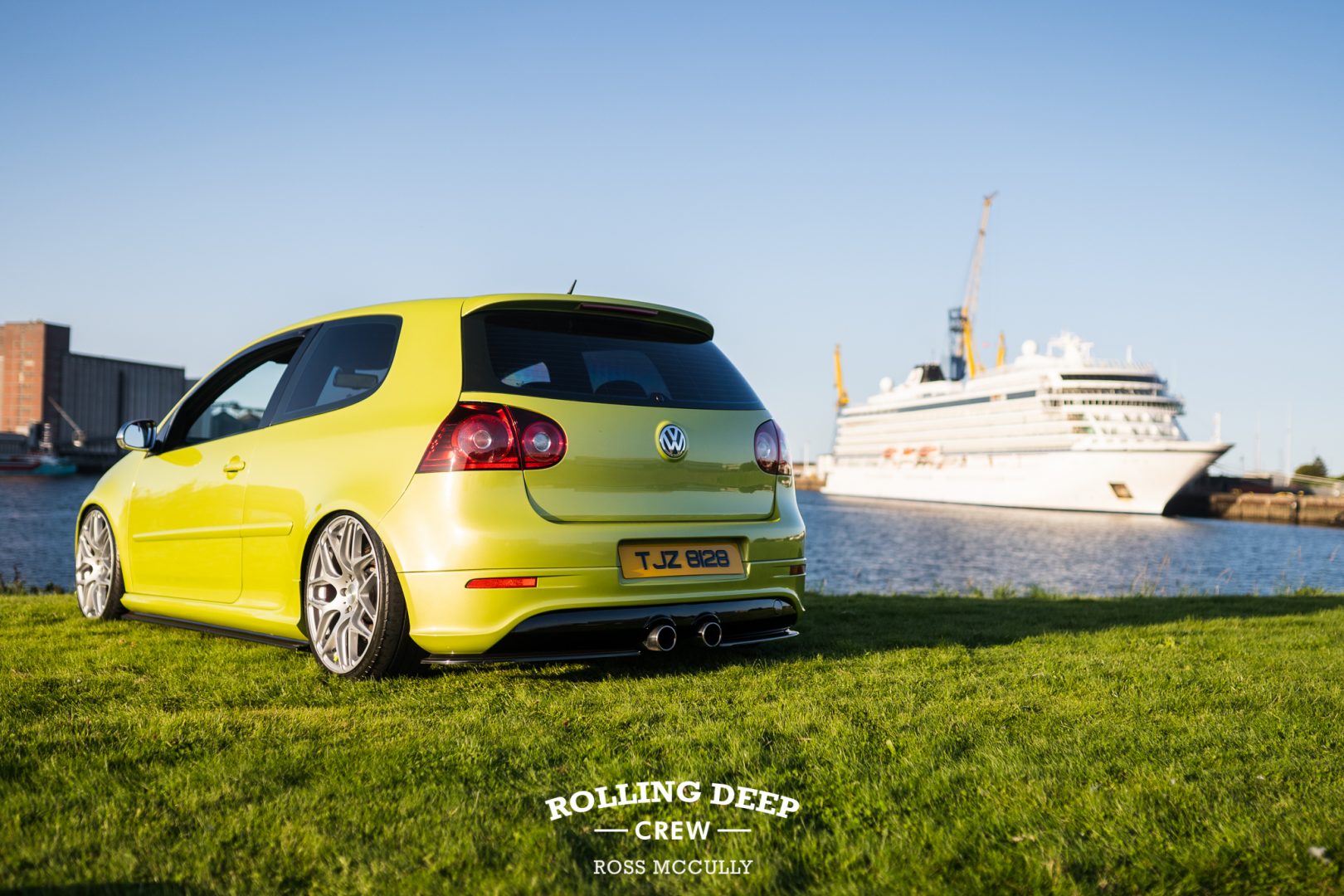 Mod list
Body:
– TRC splitter with side and rear extensions
– Resprayed in green
– Chrome grill and mirrors
– Full tints except windscreen
Suspension/Chassis:
– Coilovers (unknown)
Wheels:
– Ispiri ISR10
Engine/Performance:
– MST Performance induction kit
– Mid box delete exhaust
Interior:
– Recaro Windback seats – red leather
– Carbon trim pieces
Car: @josh_mcconnell1
Words & Photos: @rossmccully